In Summer, our favourite Stockholm family day out is to take a trip out to one of the many islands in the Stockholm Archipelago. In the Archipelago you can enjoy swimming, kayak paddling, building sandcastles and bbq'ing. It's pretty idyllic and something we could never have done if we still lived in the UK.
In the Winter, activities might seem limited but the Swedes are so outdoorsy that their favourite saying is "the weather is only as good as your clothing". We spend our free-time making the most of the few hours of sun during the day. We do enjoy the Swedish mantra of "mys" which means to enjoy the simple things in life, friends, family, good food and warm drinks. Essentially, the Swedish version of "hygge". Friday evenings in Sweden are known as Fredagsmys, a very important family ritual!!
The travel guide below is a multi-season, "do it in a day" concept. Although, you could spend an entire day at any of these attractions depending on the speed, patience and stamina of the little feet that are with you.
Your starting point is Slussen, on the island of Södermalm: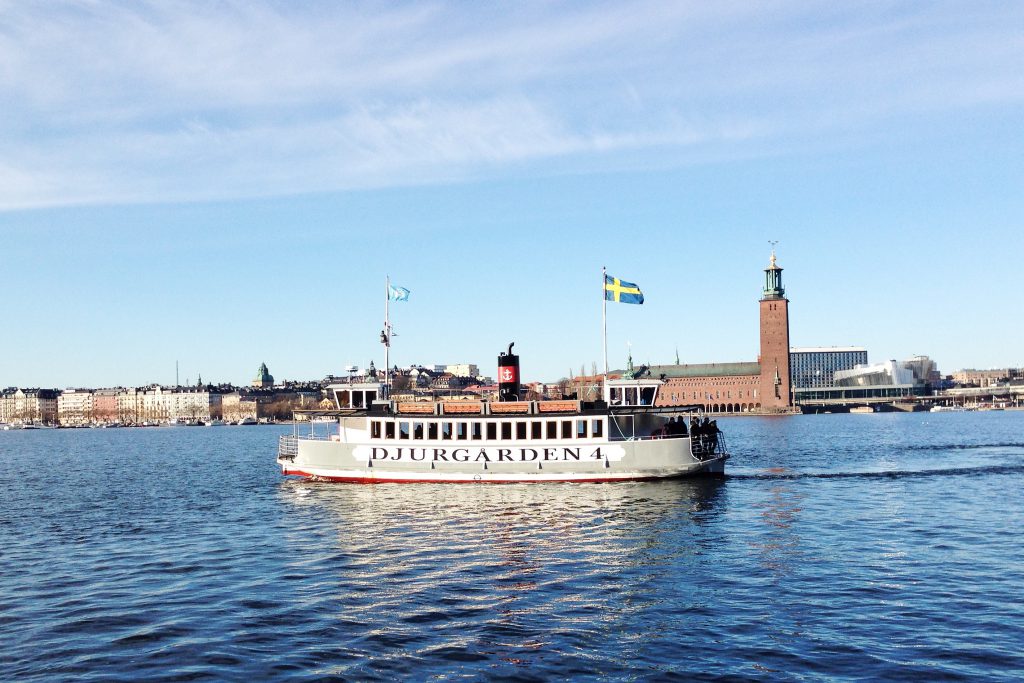 Best way to get to and from Djurgården without taking the car. Many of the attractions on the island of Djurgården recommend you to get their by boat and leave the car at home. It's also free to ride on the boat if you have an SL card.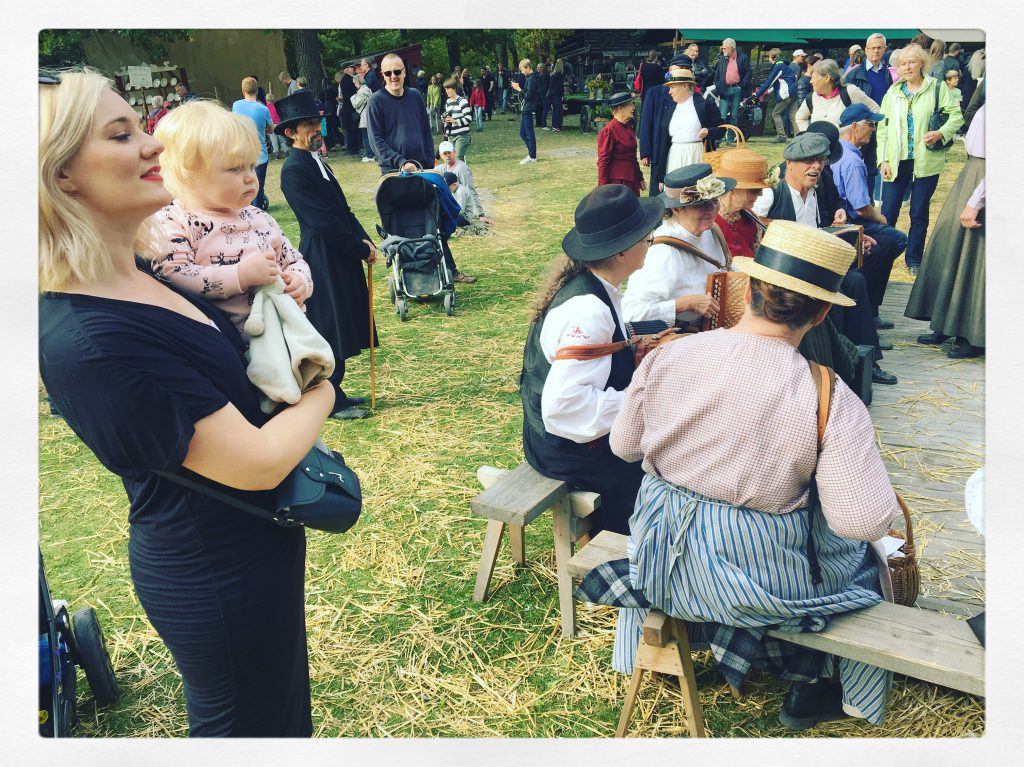 Skansen – anthropological museum
One of Stockholm's biggest attractions is the zoological and anthropological, open-air museum, Skansen. Located on the island of Djurgården to the west of the city, the museum brings to life the history of Sweden's rural culture from a Småland farmstead to the Sami camp in the north of the country. The museum also houses a brilliant kid's zoo and at certain times of the year hosts concerts, large Swedish craft markets. It's one of my favourite places in Stockholm.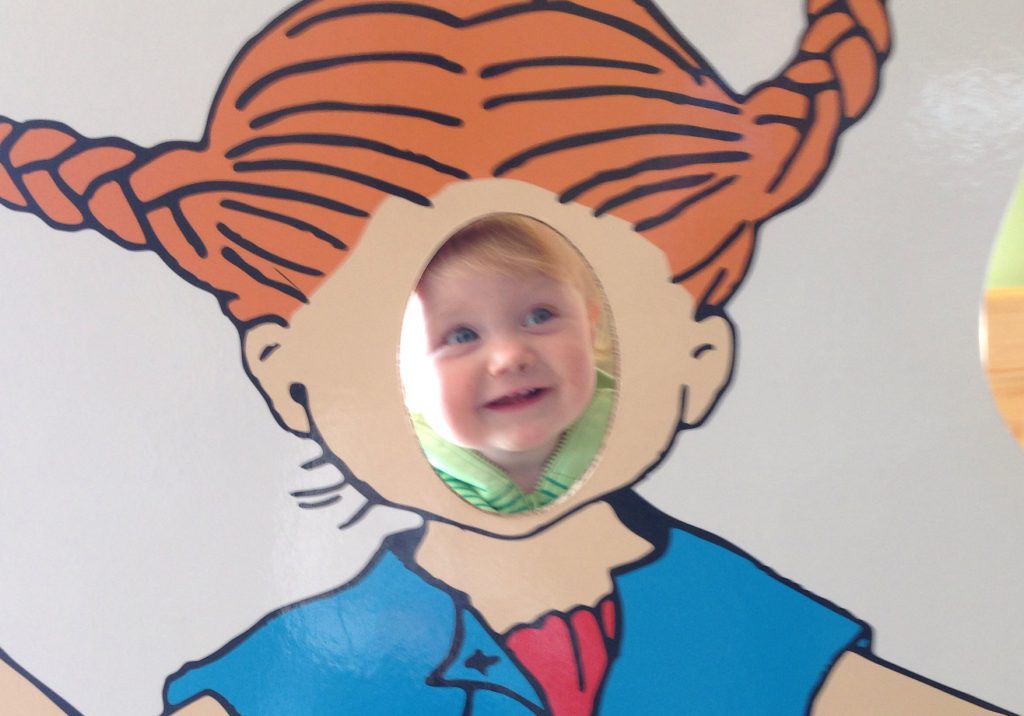 Junibacken – The world of Astrid Lindgren
The best soft-play and literature centre!! Junibacken is where some of the most loved kid's characters come to life through story telling, shows and soft play. Pippi Longstocking, Mama Mu, Alfie Atkins, The Mummins to name but a few. It also has a brilliant restaurant for small kids that you can enter without having to visit the attraction. Ask about the restaurant at reception.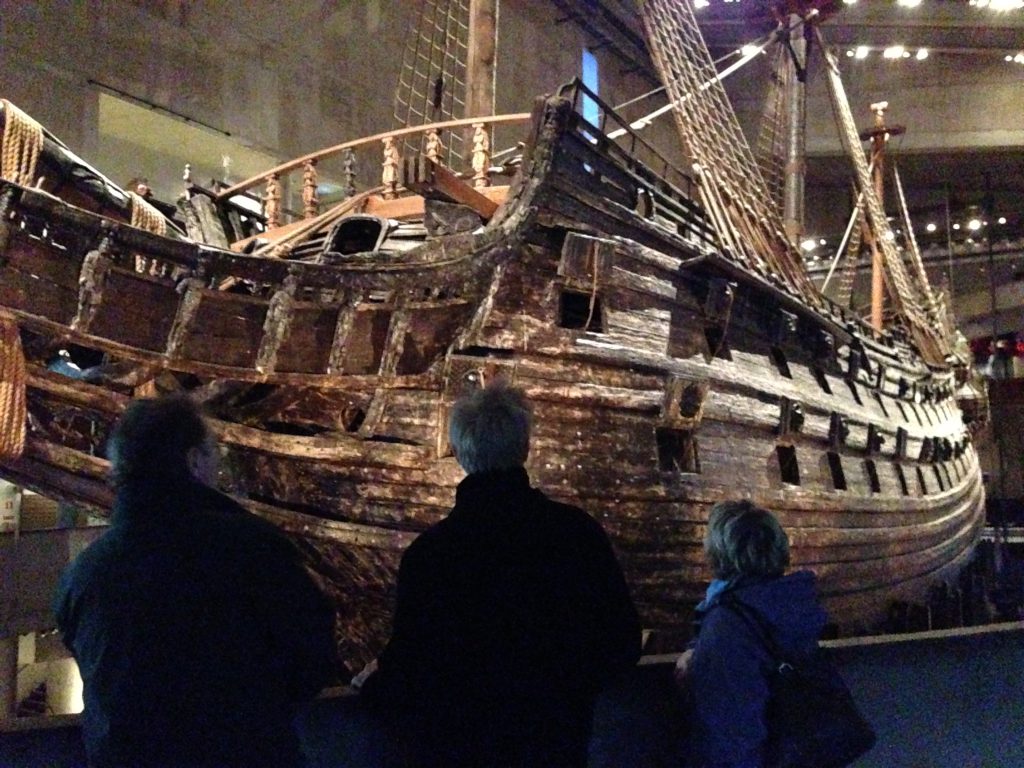 The Vasa Museet
It's the MUST SEE museum. Famous for the conservation and preservation of the actual VASA Ship from 1600's. They offer tours in English, Swedish. If you visit their website they have a handy guide "The Vasa in an hour" for those who are short of time.
Eating out in Stockholm
This is the best thing about Stockholm, most places are kid friendly. I haven't been into restaurant, coffee shop or bistro that doesn't work for kids or breastfeeding mums. There are places to eat that are more interesting than others however! For more tips and ideas about family friendly places to eat and drink, check out Littlebearabroad's rated food and drink listings

Dinner at Urban Deli on Nytorget
Perfect for families, great food and good choice of drinks and desserts. Urban Deli has two restaurants in Stockholm one on Sveavägen and in Nytorget. Both are equally well suited to families.
Other attractions that you shouldn't miss
Stockholm Museums are mostly free! If you're more interested in museums try to fit in Historiska Museet, Moderna Museet, Sjöhistoriska Museet and Stadsmuseet.
Rum för Barn – Kulturhuset.
A fantastic backup plan for when it all get's a bit much. Rum för Barn is a public library dedicated to kid's literature and creativity. There are painting and drawing spaces, reading spaces, a safe space for really small kids to play and eating and changing facilities. It's often quite busy but they have a handy traffic light system that you can see from the outside of the building in Sergel's Torg.
Fjärilshuset & Haga Ocean – Butterfly House and Shark Aquarium.
An escape from the hustle and bustle of the city centre, the hot houses and aquariums are set in the north section of Hagaparken. It is one of Stockholm's most popular attractions that is busy both in summer and winter. Fjärilshuset & Haga Ocean also offer group tours and special guided tours with their resident zoologists.
Tekniska Museet
Science centre and museum of technology, Tekniska Museet, is a big hit with preschool kids. Their MegaMind exhibit is fantastic for keeping curious minds engaged for an afternoon.
Gröna Lund
Stockholm's only carnival and theme park and one of the most popular concert destinations in Stockholm. For lovers of rollercoasters and thrill rides, this is the place to be.
Parks and recreation.
The play parks and splash ponds in Stockholm are INCREDIBLE. There are parks almost on every corner in Stockholm and each one usually contains a brilliant play park. Some of the bigger parks have really big play parks with indoor centres with open play groups that are run by the City. Our favourites are:
Vasaparken
Aspuddsparken
Rålambshovsparken
Högalidparken
Kristineberg slottparken
Vinterviken
How to travel around Stockholm
By bus, it's free for anyone with a buggy. But honestly, all modes of transport are pretty awesome. I'd avoid using SJ Regional trains (i.e. the trains that go to Uppsala and further north) because their "buggy-friendly" sections are far from.
The insider's top tip
…..you can almost get to the edge of the Stockholm Archipelago by bus for free if you have 1 buggy per adult.
Family friendly accommodation in Stockholm
I would definitely start off by looking at AirBNB Stockholm. There are some fantastic apartments in the centre of Stockholm on offer. Although pricey, they are stunning and perfectly situated. If you're looking for something a bit more serviced check out the Scandic Hotels in Stockholm or Hotel Birger Jarl. Both are excellent hotels with a wide range of facilities and offerings.
Changing Facilities
Åhlens City, it's a big department store on Sergel's Torg, the City's main square and also Kulturhuset. Kulturhuset is the City's arts and drama centre and is home to Rum för Barn (Room for Children) children's library and creative centre where dance and art classes take place.
The best views of Stockholm…
are from Västerbron up towards Norr Mälarstrand and down towards Långholmen and Storra Essingen – stunning!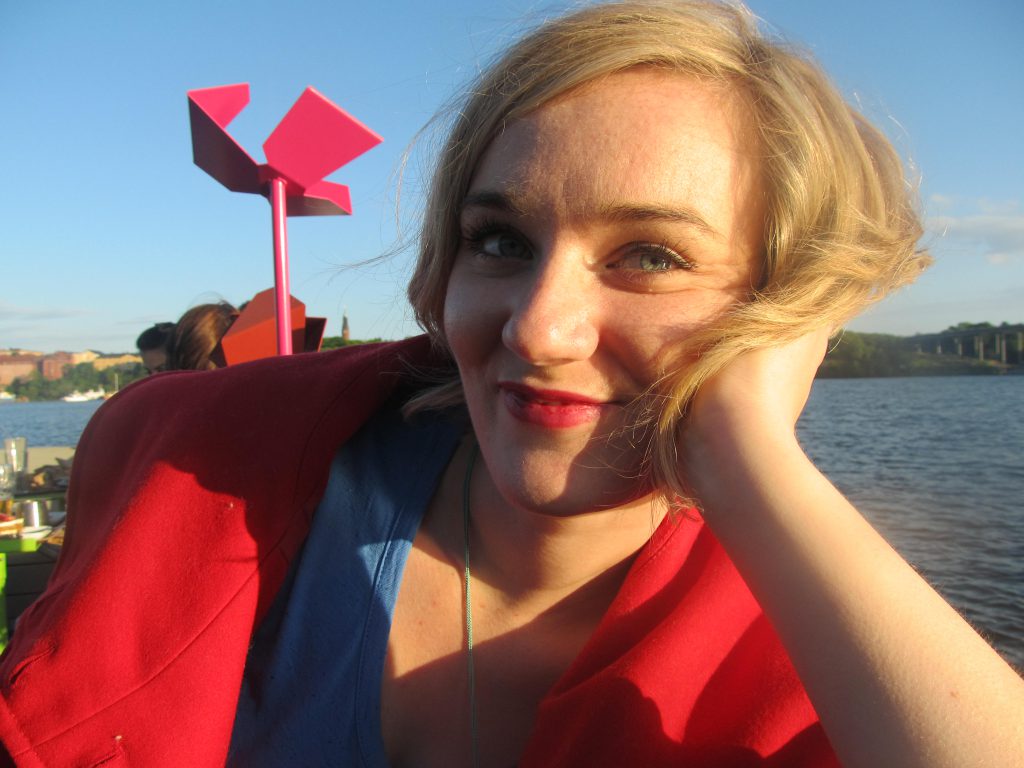 Something for the adults
After that day, you deserve to leave the kids at home for a quiet evening out. Make sure you check out this bar, Mälarpaviljongen. It's only open during the summer but it's a fabulous place to enjoy the evening sun, views of Stockholm, chilled out music and good wine.

This was written by Jill Leckie, Founder and Creator of littlebearabroad.com – Surviving Sweden with Kids.
copyright: Littlebearabroad 2016