What a week we have had. Summer has landed in Stockholm's lap and it is irresistible. I've crammed as much as possible into this week to try to test out as many excursions, adventures and things to do in Stockholm with kids.
Mon – Visit to friends and a trip to Långholmen beach – yay WATER and, oh, sand…
Tues – Junibacken and a boat rid from Djurgården to Slussen
Weds – Adventure to Fjarilhuset Aquarium + a beautiful walk around Hagaparken and the "Sultan's Copper Tents".
Thurs – Tantolunden beach…MORE SAND
The done thing in Stockholm when it is this hot is to find the closest piece of water and make like a Water Buffalo . Stay close and keep dipping in. Purchasing a bucket and spade is also a good reason to seek out water…and sand <groan>.
Långholmen beach is on Långholmen Island (funnily enough) which sits between Kungsholmen and Södermalm. It is especially easy to reach via the Västerbron bridge from Rålambshovparken. The best thing about this beach is it is nearly always occupied but never TOO busy… i.e. you don't feel creeped out being on your own but you're not sitting on the family next to you either. It was a very simple afternoon, swimmers, dipping the toes in the water, eating ice-cream and exploring the beach. Nothing much was achieved but a sense of purpose and a dose of vitamin D.
On Tuesday I posted to my MeetUp group that Stella and I were going to check out Junibacken. Its something I've been meaning to do for AGES and now that the weather is nice a trip to Djurgården doesn't really feel like that big a deal. Turns out Junibacken is AWESOME!!!! 4 levels of awesome to be exact. Although, Stella was a bit freaked out by the Story Train (I advise not to take under 3's, unless you have a particularly mature 2-year-old), when I say freaked out I mean total melt-down. It was quite dark, a voice-over narrated the Story Train's journey and some parts of the "journey" were really scary i.e. thunder and lightning, big scary dragon. Took me back to Disney World, 1988 and the Snow White and Seven Dwarfs "ghost" ride…terrifying stuff, poisoned apples and scary witches. I have no idea what is was that made her so upset but I did the usual, "she's just tired and hungry" bit and the steward at the end of the ride gave us a sympathetic grimace. That said, the rest of Junibacken was just fantastic. I imagine it would be even more fabulous if you actually knew who the characters and story scenes were in reference too. I'm a big believer in if something can entertain an adult as well as a child it is gold. We took the boat back from Djurgården to Slussen which was peaceful and relaxing after a big day. It also gave exquisite views of Gamla Stan and Östermalm from the water. Another adult plus!
Hagaparken is stunning! Such an incredible space to have in a city centre and full of beautiful buildings, landscaping and water. Of course, we really went there to look at Fjärilhuset or "Butterfly House" and the adjoining shark aquarium but the scenery stole the show. It's like stepping onto the set of an Jane Austen or Charlotte Brontë remake but with Latte Mammas. Buggies and prams EVERYWHERE…but still a super relaxed and peaceful experience. The "Sultan's Copper Tents" were a total surprise, too. Like 3 massive circus tents, right in the middle of the park. On the other hand, there was Fjärilhuset what was just FULL of school children. The kind of school children that when they see a 13 month old toddling about have some sort of brain malfunction which makes them ignore the toddler and push them over. RAGING doesn't even cover it. Needless to say, Stella now has a purple nose and a slightly blackened eye but hey ho.. what doesn't kill you, makes you stronger! So, a little advice. If you are taking your Under 3 to Fjärilhuset and aquarium, take reigns or a sling…it can get intense. It's a brilliant experience however, especially the tropical and temperate houses where there are literally bugs, frogs, quail and TONNES of butterflies everywhere. There is also the occasional tortoise and reptile floating about, too. Another hit, but remember the rabid school kids! Oh, and I almost forgot the aquarium, which sums that up!
Tantolund beach was a bit of a surprise visit on Thursday. We had intended to visit Aspuddparken but they didn't have any splash-pond open and in 26 degree's we needed to be next to more water. So it turned into a trip to Tantolundparken and beach which was sublime. If someone asked me if I would ever move back to the UK after today, NO WAY JOSE! To be able to have a beach and clean water that my child can play in in the centre of the City is just unimaginable in the UK. We rocked up at about noon, grabbed a shady spot and rolled the kids out of their shorts and into their swimmers. Job done. 1 bucket and spade, a couple of wet sets of clothes and sand in the most unimaginable places…it was perfect. Truly, the start of Summer. I guess the only thing missing was a Mister Whippy and a poke of chips on the way home. Never mind, shoe shopping was a fair substitute.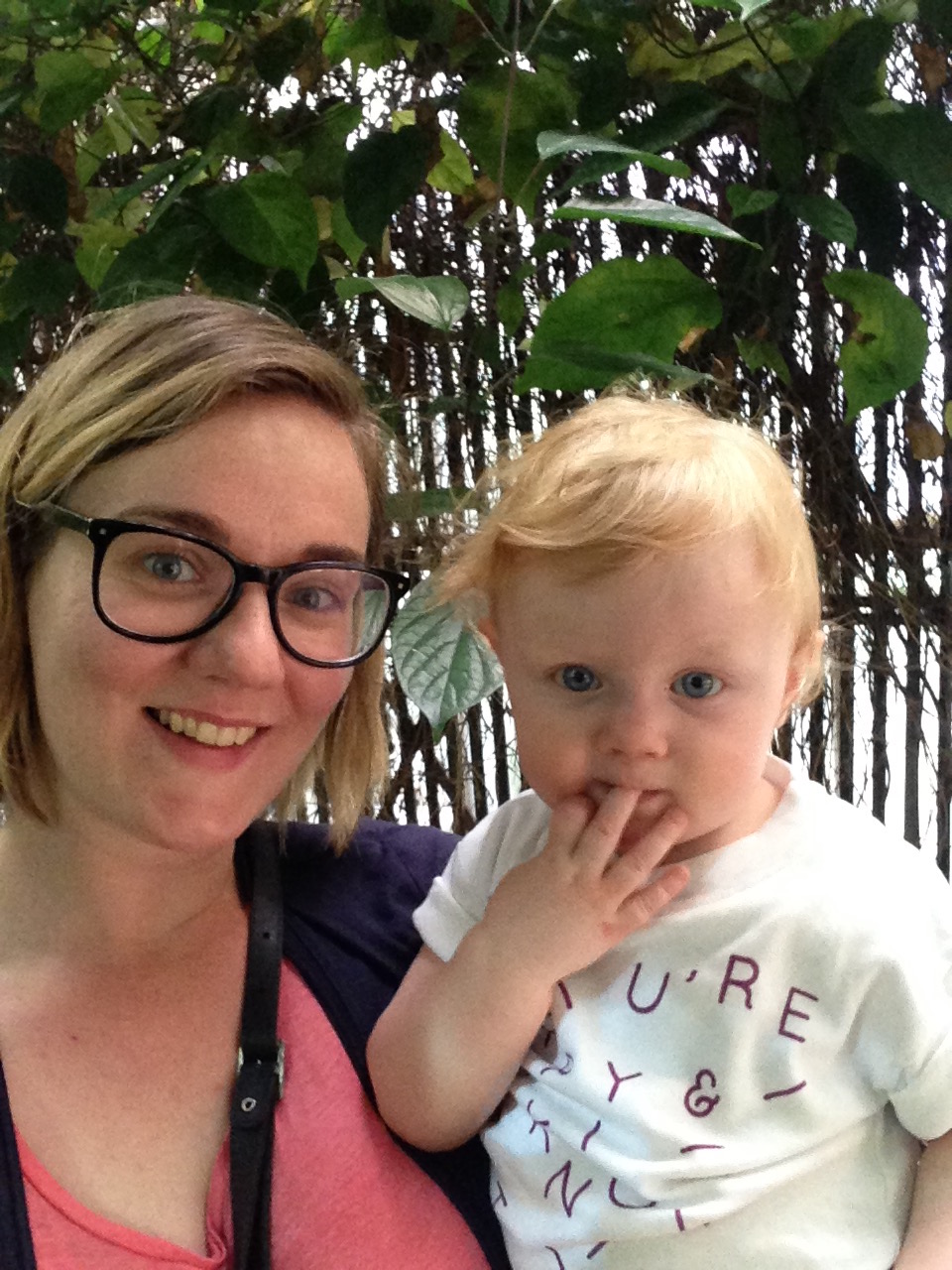 And, that was the week that was. At some points, it seemed really hard work. However, I'm so glad we did everything we did. But that might be the glass of wine (or 3) I've had whilst writing this.
SaveSave