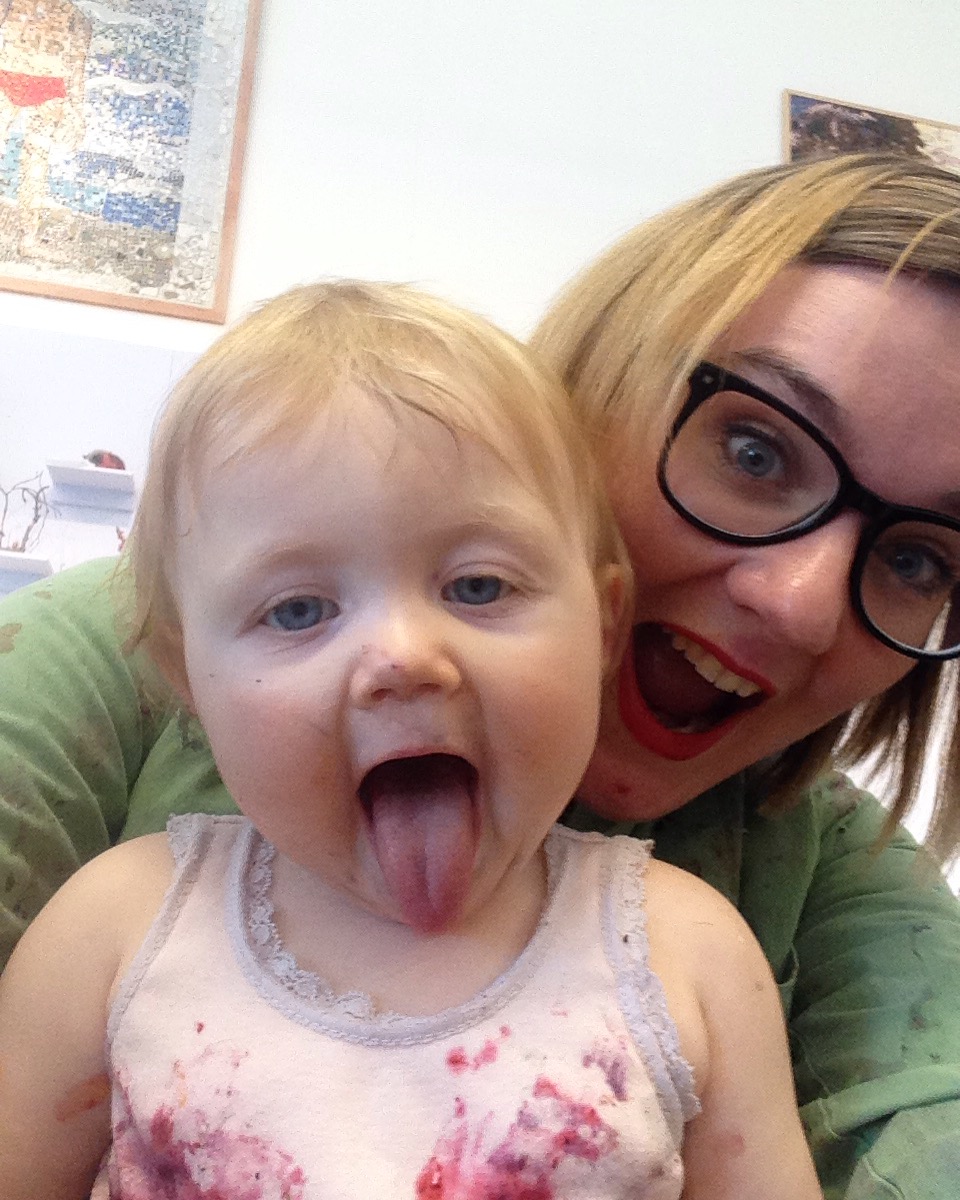 We genuinely had an amazing morning at Moderna Museet on our first Littlebearabroad event. I think this face sums it up – blaaaah!
Never having been to a "barnvagnvisning" before I didn't really know what to expect when I booked it. Fortunately, I knew a couple of people who had and their recommendation didn't disappoint.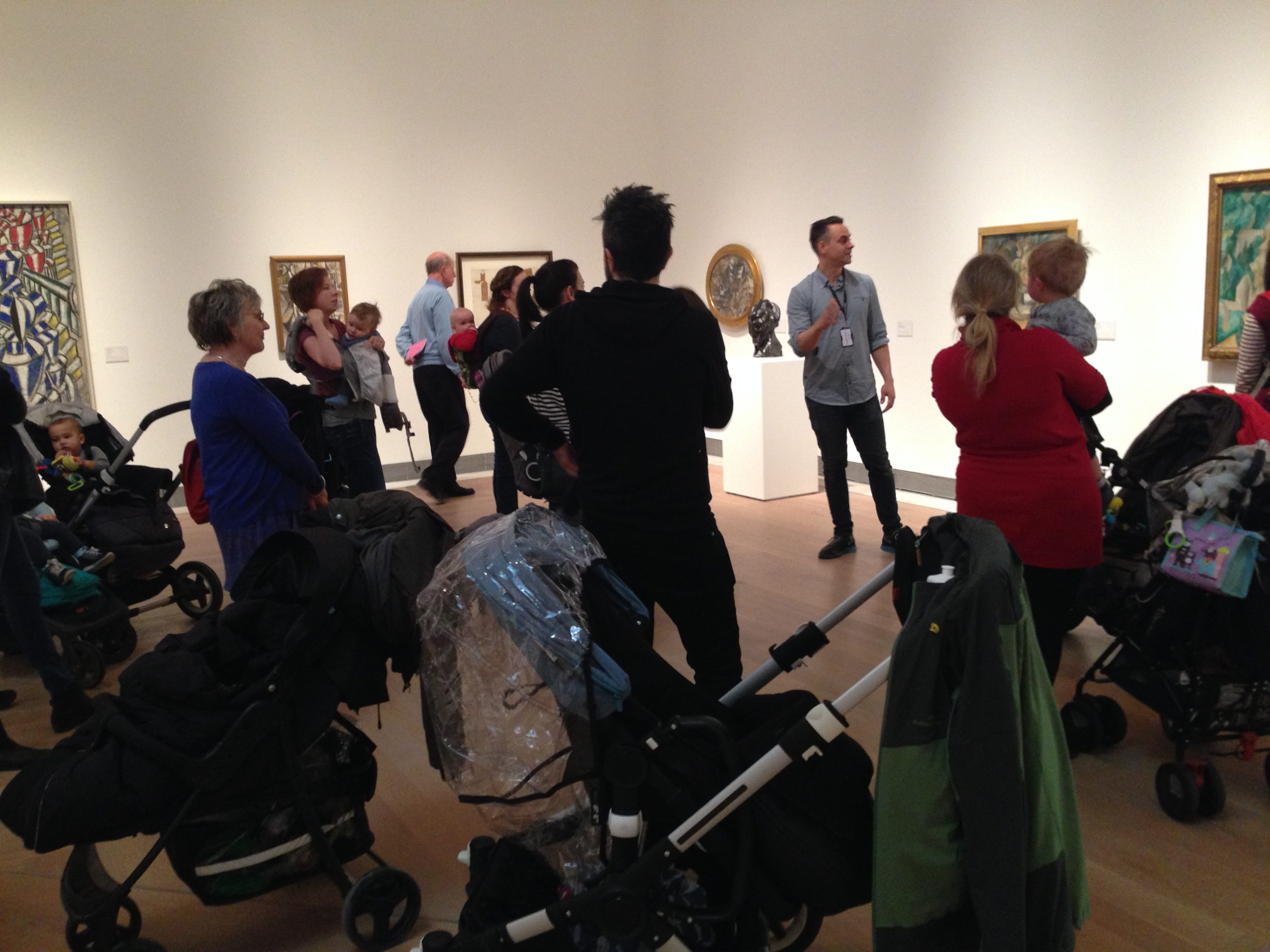 The first hour starts as any other gallery tour would, except with buggies, whingey babies and some "runaways". I won't lie and say I found this part interesting. That was mostly due to the fact I couldn't concentrate on anything but preventing Littlebear from running riot or man-handling a Miro. Our guide Erik did a wonderful job of "carry on regardless" whenever some mishap took place.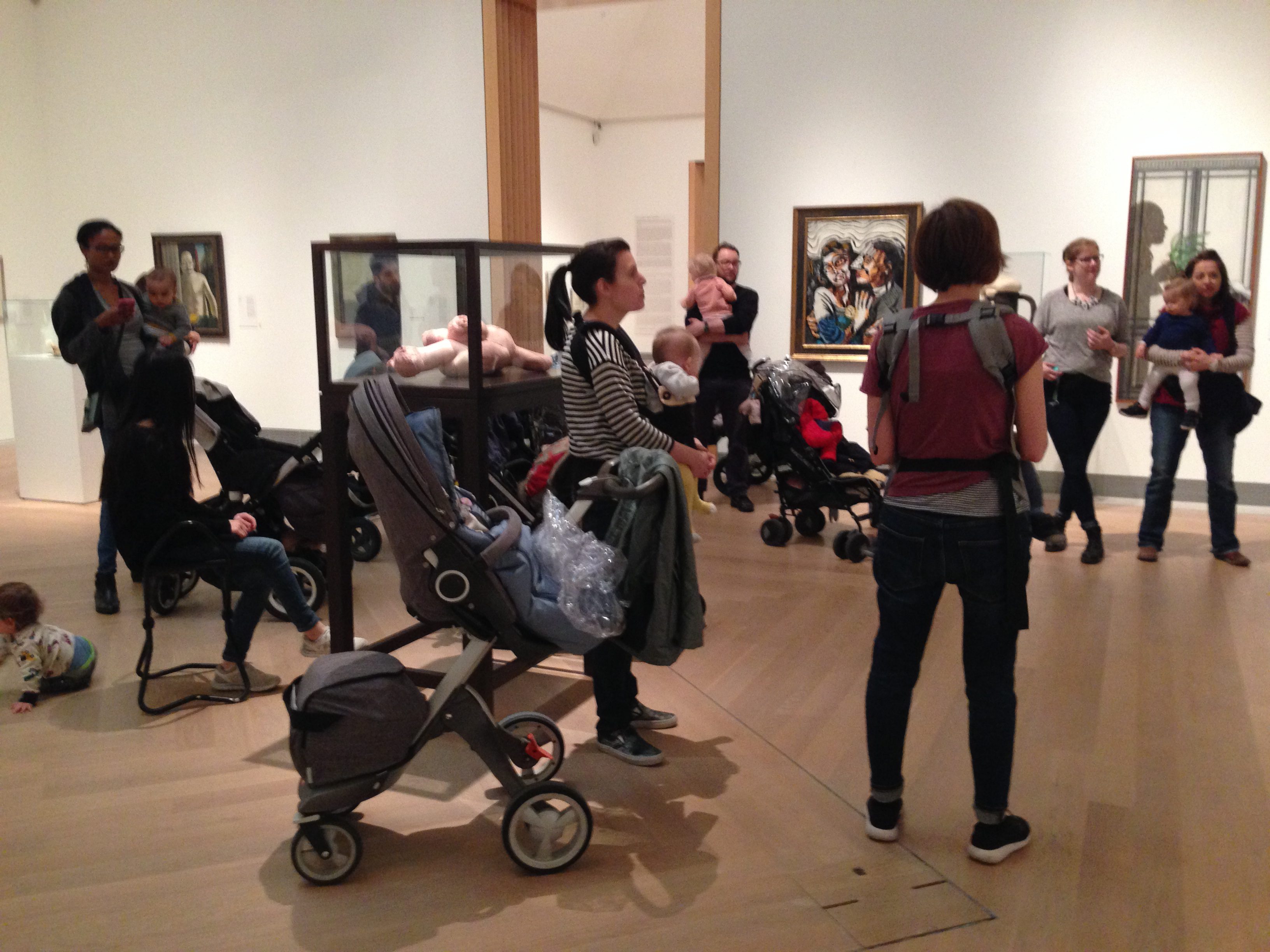 The guided tour would have been fascinating, I'm sure, had it not been for the "eyes on the back of your head" feeling. I do wonder if Moderna Museet could rethink their presentation of this part and instead of focusing on the academic and theoretical aspects of modern art, look at it from a parent and child perspective. Think colours, shapes, scale, shadows and light. Give parents clues as to how to interact with the art at a child's level. But regardless, it was still wonderful to be inside an art gallery, at all.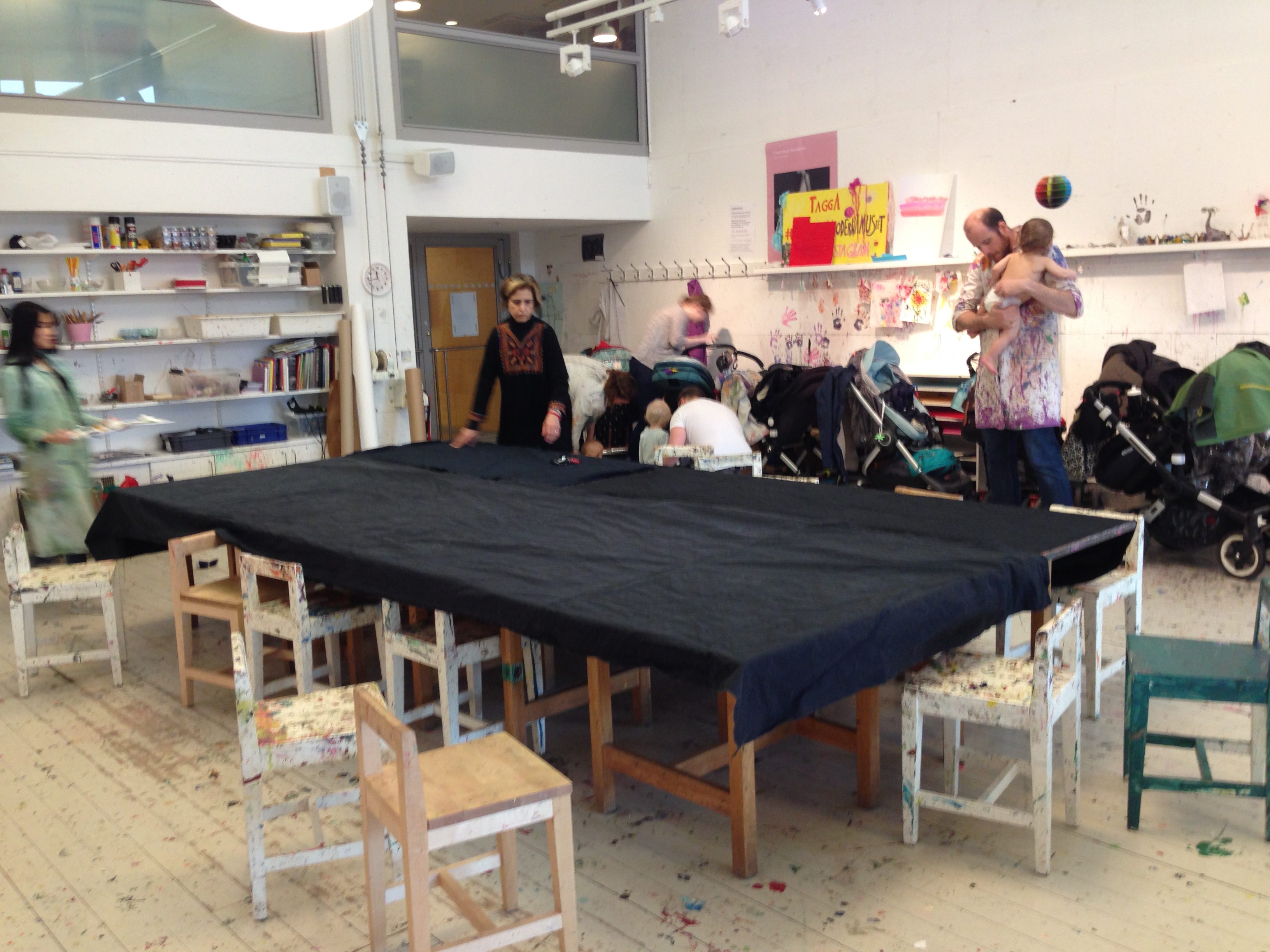 The second part of the morning took place in an art studio which immediately transported me back to being in Primary School. The tiny chairs and the low-level sinks, the small aprons and the childish art on the walls. The room was big, airy, and light, spot on for some paint/food slinging.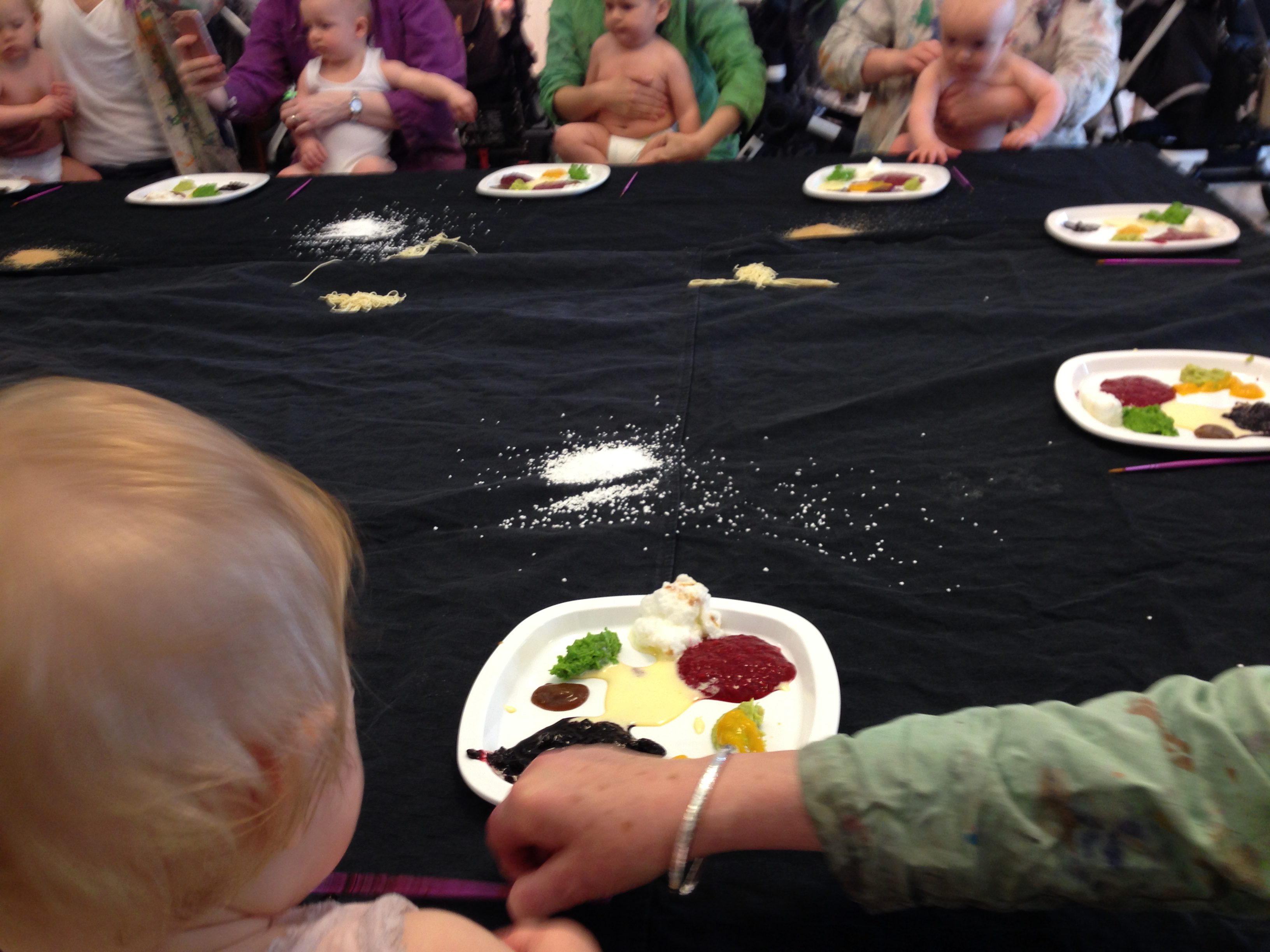 With the babes all stripped to their undies or less, we were handed palates of "paint" (jam, mushy peas, custard, whisked egg white, pureed mango etc). Texture was also introduced through granules and grains. At first, only the parents are invited to start making a "face" using the paint. In practicing the "see monkey, do monkey" theory, the children then catch onto the game.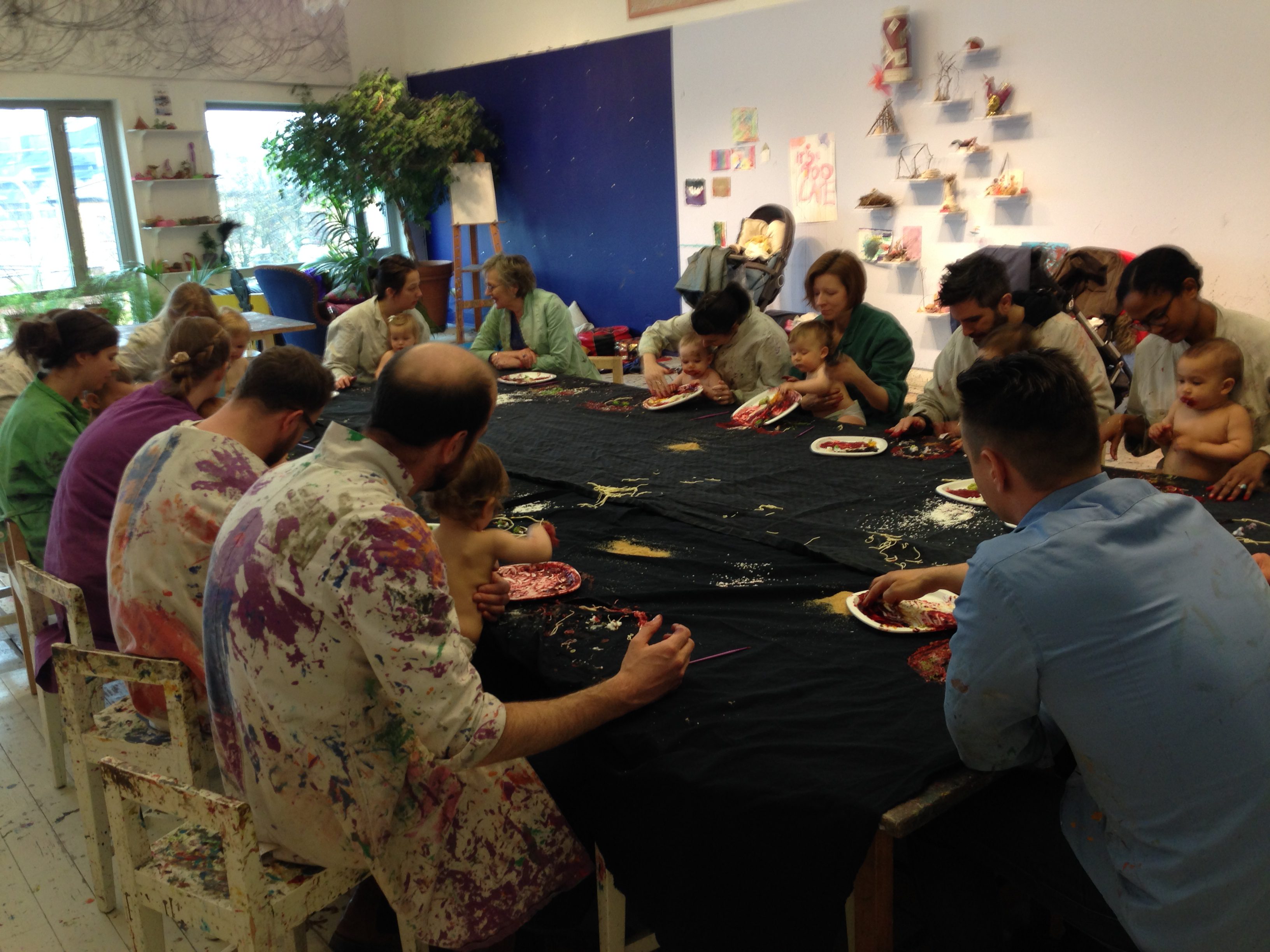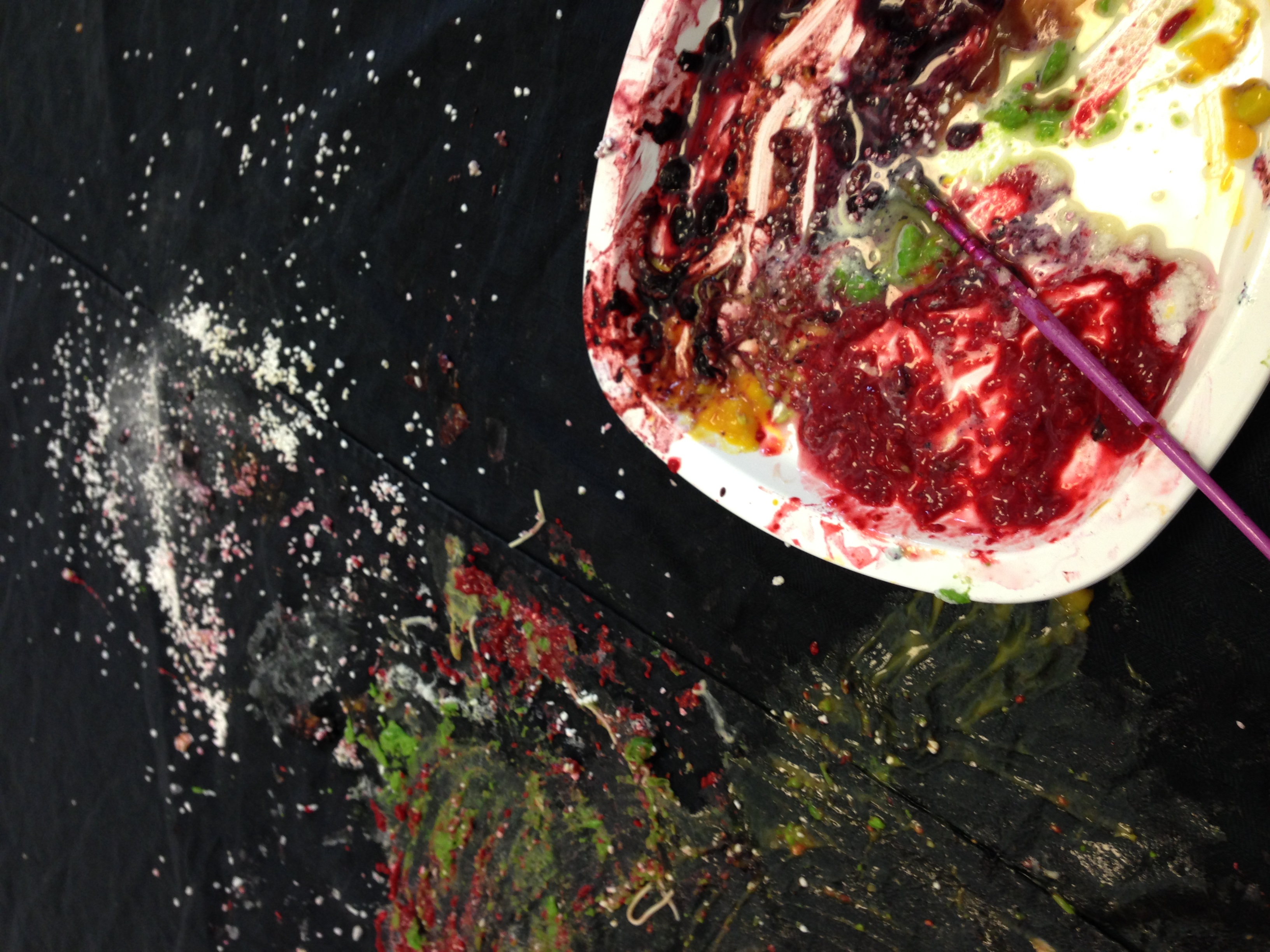 Of course, by the end of the session the kids are, literally, dancing on the table covered in food. The only way to get them clean, hose them down.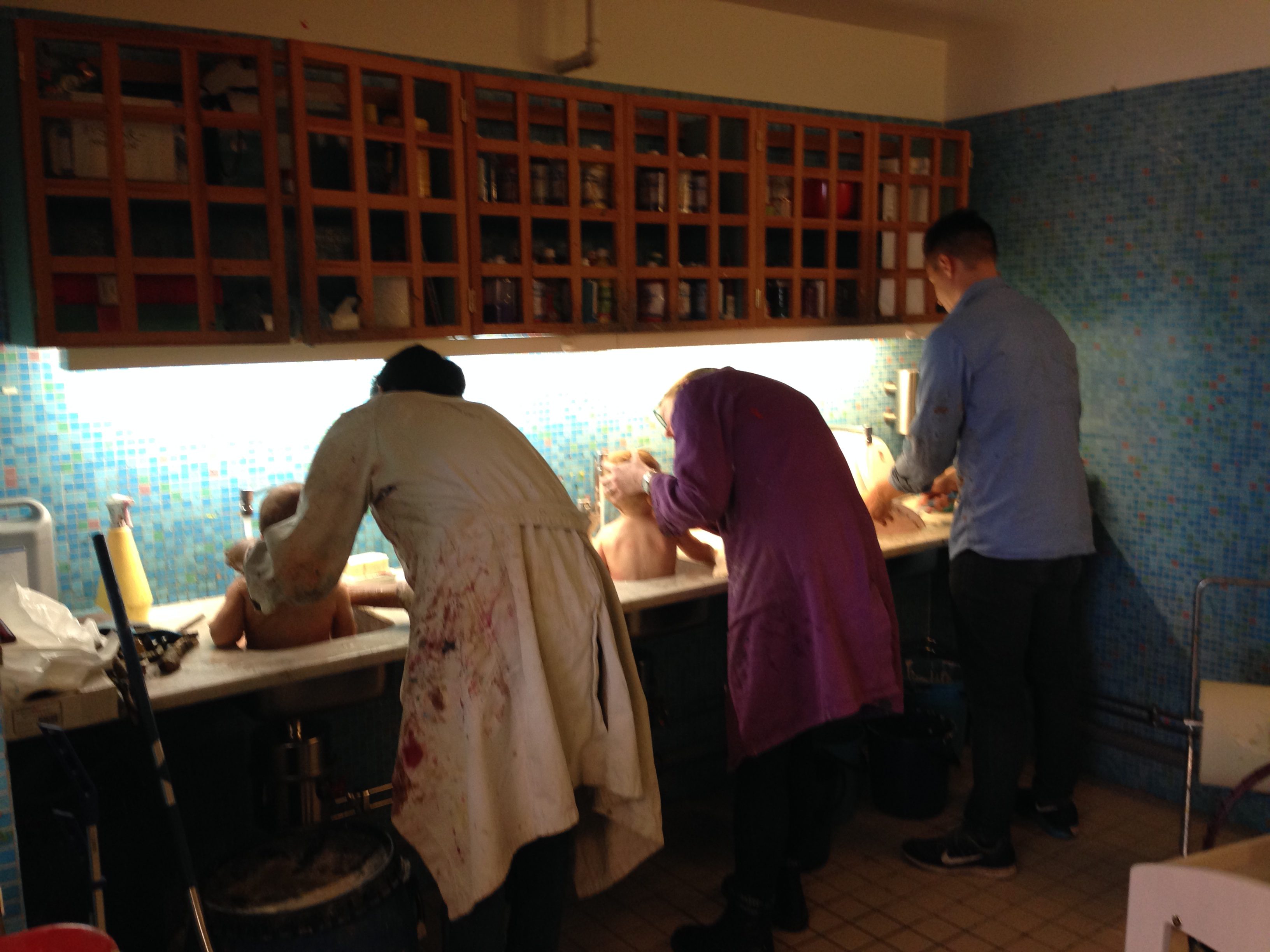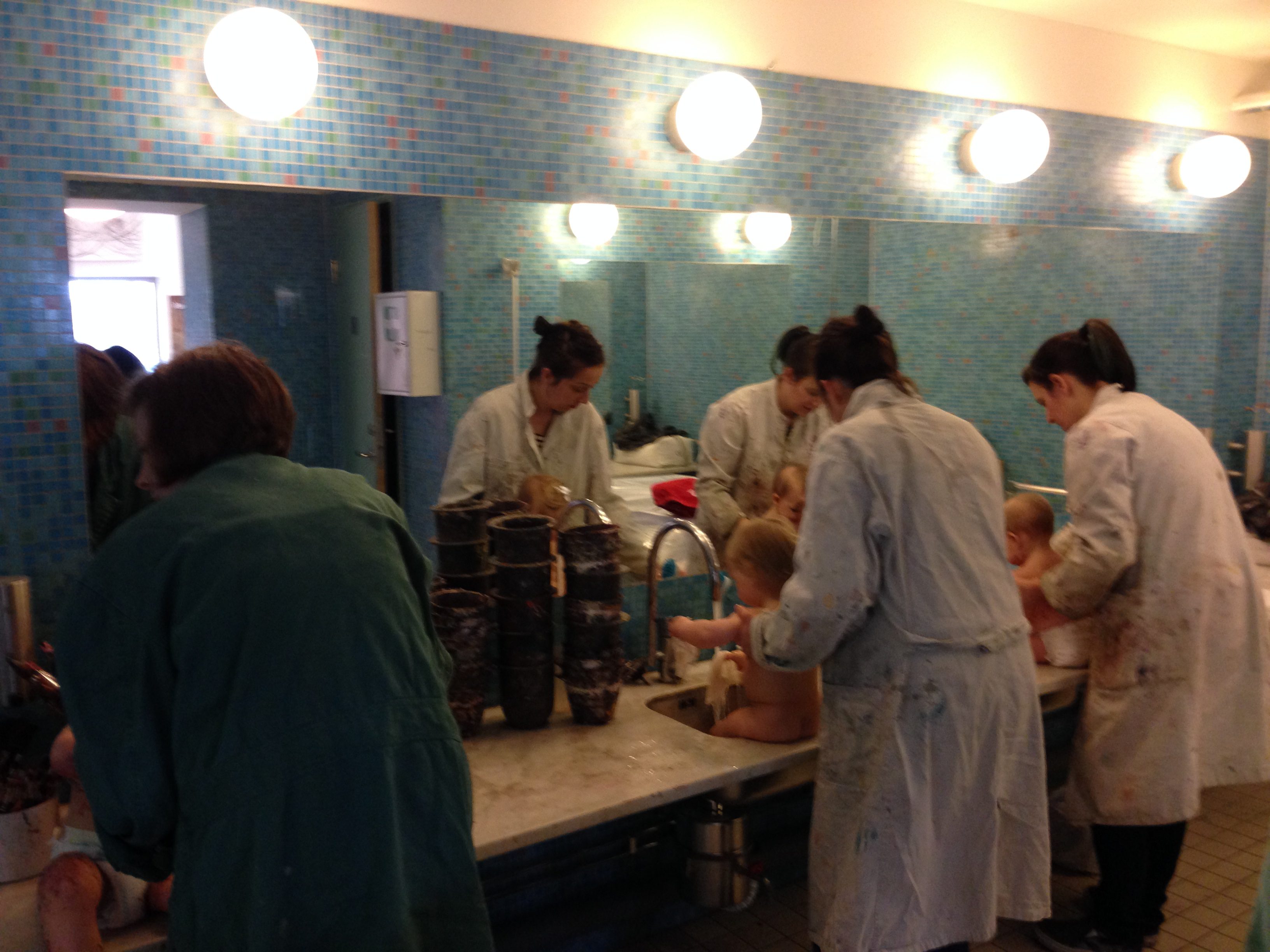 As the saying goes "at the end of the day your feet should be dirty, your hair messy and your eyes sparkly"
The only masterpiece that came home with us at the end of the day was this…
…but oh, what a masterpiece.