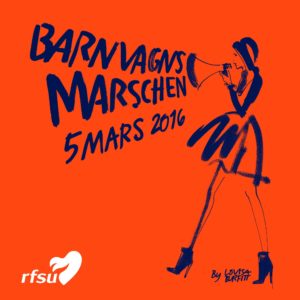 Did you know that 1,000 women die every day due to pregnancy related complications? It's disgraceful that any woman in this century should die of complications due to lack of medical care or advice about sexual and reproductive health. Some would say even a lack of prioritisation on the part of global governments.
On the 5th March (tomorrow, as I write this) we'll be joining Barnvagnmarschen 2016 to walk to the Rikstad and present them with the case for prioritising the sexual health and rights of women across the world.
Every child born has the right to a mother, a father and love.