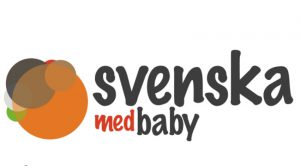 I'm sure I am not the only expat, new mum who struggles with getting to grips with learning a new language whilst just getting through one day of parenting. Of course I'm not!!! Which is why the wonderful cooperative Svenksa Med Baby was established.
Svenksa Med Baby brings together native Swedish speakers and non-native Swedish speakers in a playgroup setting to enable the non-native Swedish speakers to practice talking, listening, reading Swedish in a safe, supportive and fun environment. By bringing parents and children together it immediately breaks down barriers and any segregation and focuses on play, learning and social interaction.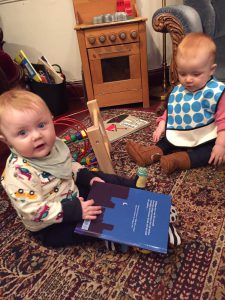 I have to admit, I was intimidated about attending a Svenksa Med Baby group, mostly because I didn't have someone to go with. Nevertheless, it is absolutely worth it! You quickly make friends through the shared experience of learning a new language. Unlike other language learning experiences having babies there is actually a plus, it creates conversation!
For anyone, newly arrived in Sweden, with a young baby (0-2 years), looking to start learning Swedish, Svenska Med Baby is a brilliant initiative and it is also free. I implore to give it a try!