After eleven months of my sambo doing the day shift at home, December finally arrived: I was going on my long anticipated paternity leave. And what better way to start your parental leave than with travelling? One of the (many) benefits of Swedish parental leave system is the shared days of parental leave. Thirty days that both parents can be off together to be taken before the child is one year. We decided to spend them all in one go and travel – with the rest of the winter Swedes – to Thailand.
How we planned
We booked everything in advance; we didn't want to mess around since we have the little one. One quick flight to Bangkok, and after a couple days of getting rid of the jetlag we would head south to the islands. We booked all accommodations beforehand, and even in some cases cars to pick us up at the airports. We decided to stay quite long in each place, and only visit three islands. We realize that despite having an extra little one on-board, you can still be a lot more adventurous but we just wanted everything to run smooth since it was the first time we travelled with a baby. Well, we actually did go for a week to Barcelona when she was three months, but for frequent travellers like ourselves that didn't count.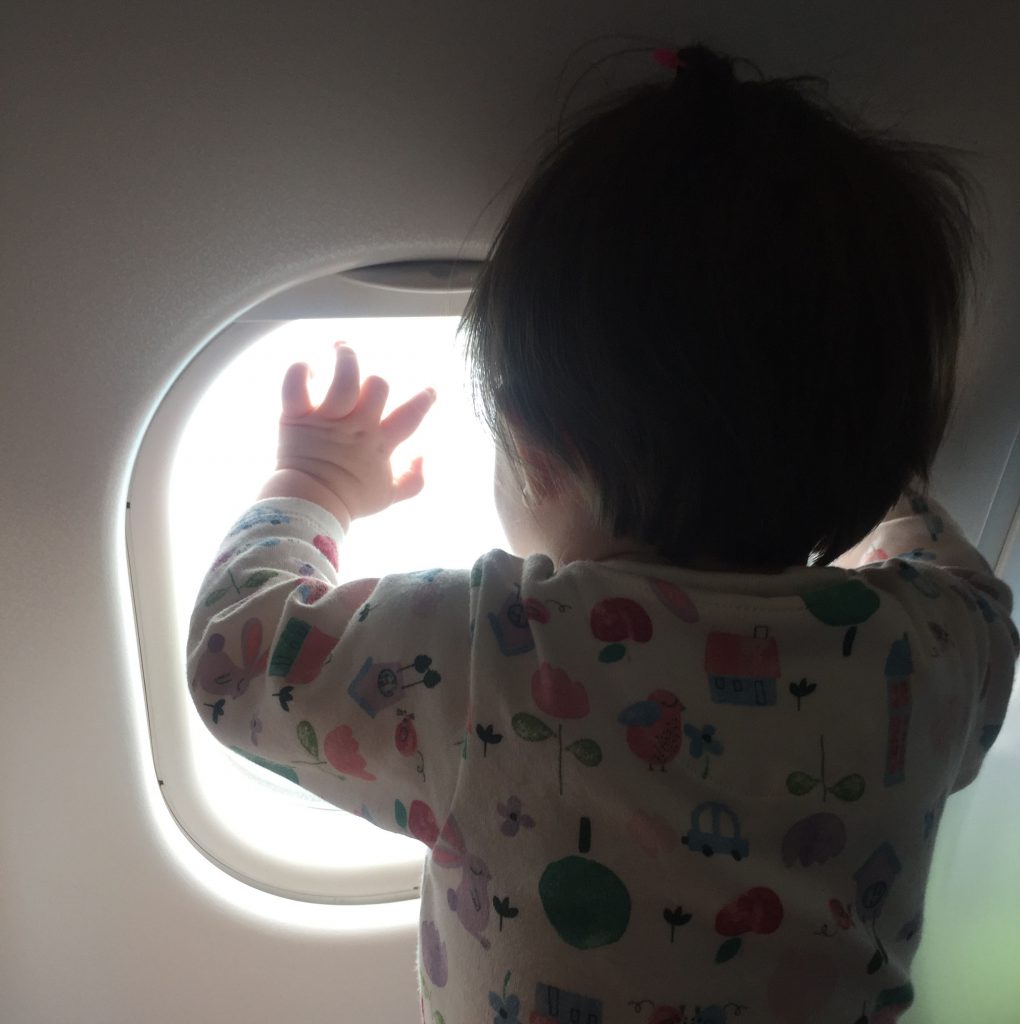 What to bring on such an adventure?
For us, the key was to not bring too much stuff. It was the advice we had been given, and also what felt easiest. Instead, we washed out clothes every week for a couple of Baht, maybe fifty Swedish Kronor. No jackets, jumpers or anything for cold weather was necessary so we quickly scooted to Arlanda in as little winter gear as possible. This was early December and worked fine. Coming back was a little different since we arrived during a snowstorm and minus ten degrees. Oh, and I only had a t-shirt on.
We did bring a stroller though, a second hand Maclaren with umbrella folding from Blocket. It was super light and the absolute best purchase for the trip. We decided to not bring any car seat, although we did see other families do so. Most of the places we went to didn't even have the usual car anyway. Instead, we road around on the back of pickup trucks (they were the local taxis) holding on for dear life, while the little one sat pointing at the trees whizzing past. Might seem crazy, dangerous, and risky for baby, I know. But when in Rome…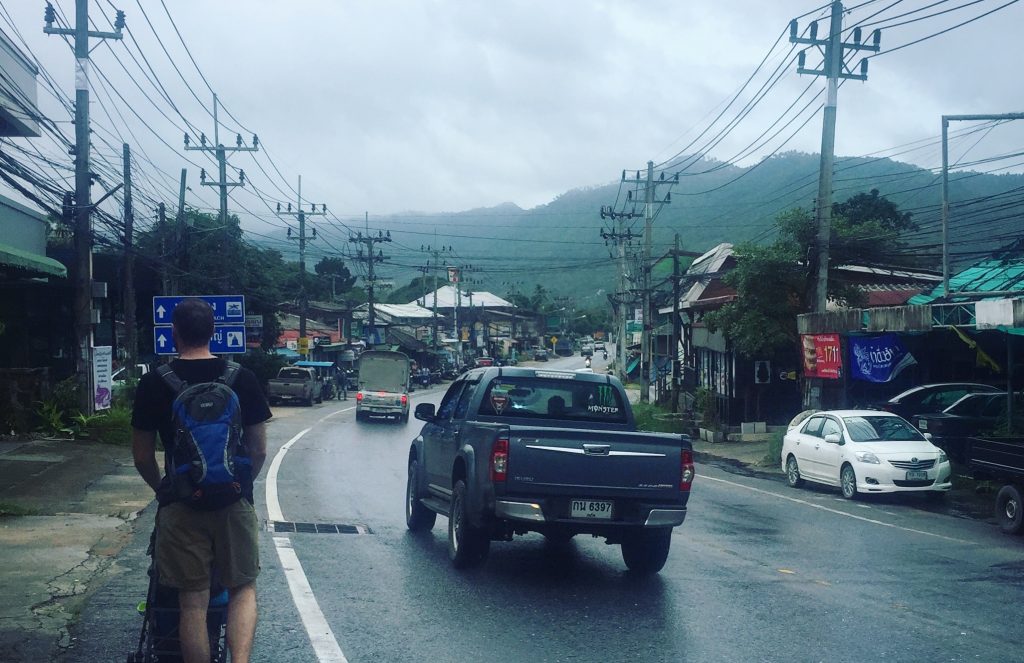 And, it was also exhilarating to travel like that and the culture there is different: they don't use car seats. The BabyBjörn was essential for us; going on and off flights, hiking and getting around in general. At ten kilos now, carrying our little girl on a hike is quite the workout, but also a lot of fun, and she really got to see everything.
The people
An absolute must for us to bring was Välling – the Swedish magic baby drink. We brought several bags in our suitcase, since our little girl has it both for breakfast and bedtime. In the day, she had the usual Thai Food. Egg fried rice was a favourite, and the occasional Pad Thai of course. And she was given bananas everywhere we went. That brings me on to the people there; Thai people are so friendly and warm, and they love kids. I have never seen so many people playing peek-a-boo at the same time in my life: restaurant waiters, hotel reception staff, almost everyone we came across. We often sat in restaurants and wondered why she stopped eating her rice, and instead was laughing and pointing somewhere. Then we see the chef and lots of other staff hiding behind walls, looking out from under tables – basically entertaining our daughter with much more energy than we do. The local people really made a huge difference for us and made us feel so welcomed in their country. It was definitely one of the success factors that made our trip so fun and amazing!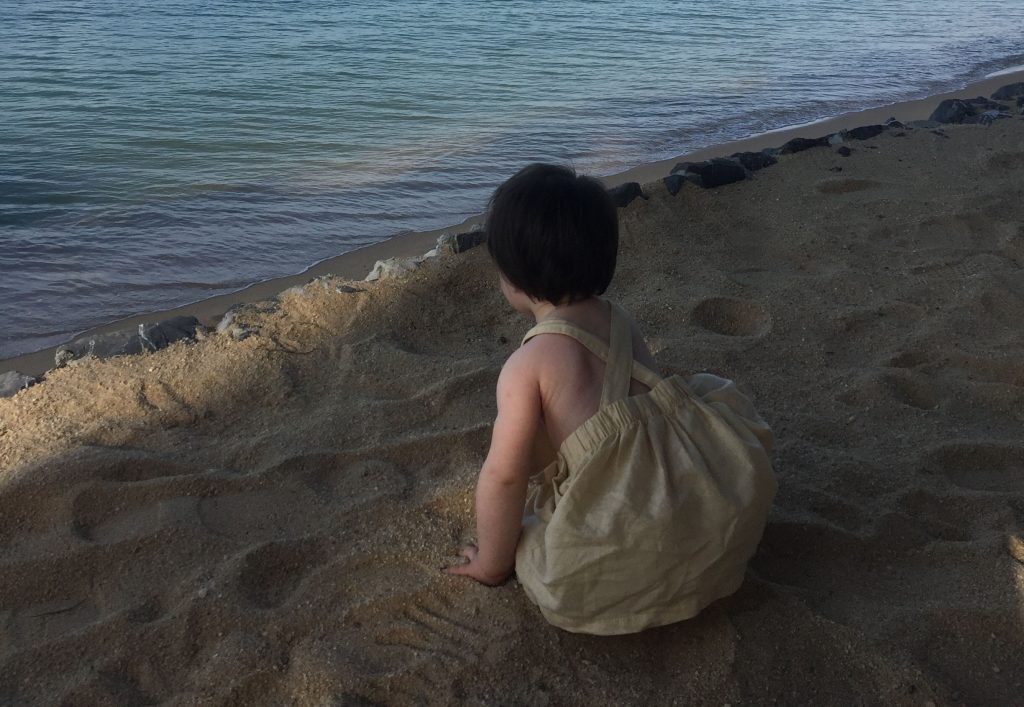 My top tips for anyone travelling with a baby under one year:
Book everything in advance to make travel as seamless as possible
Flying through the night is easiest (sleeping baby). If this is not possible, get ready to run the aisles. Turns out crawling can be very fast.
Bring lightweight stroller that you don't care too much about
Baby sun cream and mosquito repellent is essential. It's quite expensive and wasn't as easy to get a hold of as you might think. At least not the good stuff.
Make sure to book a room or apartment with a kettle. Not only did we make välling and formula with the hot water, but we could also managed boil the bottles and pacifiers to keep them clean.
Bring a jumper onboard. Just saying.
Lastly: one thing we found out was that this kind of trip can still be about you as a parent or a couple. It turns out; you can get some alone time as well, depending on the child of course. We often put our daughter to bed as we would at home, PJ's, story and välling. But we put her in her stroller instead of her bed and then when she fell asleep we just went to a restaurant for our dinner, had good food, beer, played cards and talked for hours with her sleeping next to us in the stroller under a mosquito net. We wanted the travel experience to be for everyone – and that included us.