After 3 years of figuring out Instagram, getting to know some of the best apps on the market for creating imaginative, interactive content – I think I've come up with the best of the best for budding Instagrammers. Bearing in mind, most of these apps are for people who are using Social Media to build a following, create eye catching images and videos, as well as show-casing their product or services. Remember, avoid selling ANYTHING on Instagram… I know that sounds insane, but Instagram audiences are wise to that shit and they don't like it. But, that's a whole other Instagram lesson!
Below we've linked to all of the apps we mention so you can easily find them on the iTunes App store. I'm really sorry that I couldn't post the android version of these apps. I am happy to say that the majority of them are also available for android, too. I've purchased a lot of these apps instead of just downloading them for free. If you want to use these apps watermark free and with their pro-features, be prepared to spend a bit. However, there is absolutely no need for you to sign up to some annual plan. THAT is a rip-off.
The links on the iTunes store are hooked up to the Littlebearabroad and iTunes affiliate program. So, if you'd like to support Littlebearabroad with no cost to you, whatsoever, click away on these links and you'll be letting iTunes know that we sent you.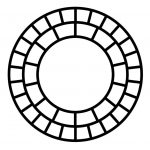 If you're a budding photographer and enjoying sharing your snaps on Instagram, VSCO is the ultimate photo editing suite for your phone. It uses filters, manual tools and auto tools to help you turn your images into masterpieces. I LOVE using VSCO, in fact, I'm a bit addicted to it and have probably spent far too much money on in-app purchases. With it's new X function you can now also edit your videos.

There are a couple of other image editing apps for your phone you could look into, Snapseed – Google, Inc. and A Color Story – A Color Story LLC. Snapseed is your basic photo editing suite. ColourStory hypes up the saturation, bright, light and glitter of your images.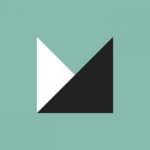 MOSAICO: Instagram Planner – Mosaico LLC
If you're really serious about your Instagram account, you probably want to plan it. This is tricky, Instagram's algorithms don't allow scheduling of posts. But, you can link your account to an app that acts as a planning board of your existing account to add and move around images of. I'd recommend Mosaico, above. It's easy to use, offers a "GHOSTING" option that allows you to add blank tiles for a particular style or overall image. Best of all, it doesn't have annoying in-app purchases to access the simplest parts of the app. There are another couple of apps you could try with similar functions, Preview – Design for Instagram – Preview App Pty Ltd and
Plann + Preview for Instagram – LadyLaurence PTY LTD.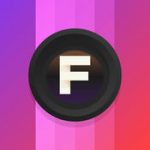 Fonts Candy Redigera Bilder – Easy Tiger Apps, LLC.
Font Candy was one of the first apps I downloaded when I was beginning to explore creating my own content. For a beginner it is BRILLIANT! Super easy to use, even more easy to use if you want to add your own, brand-specific font, images and artwork. It's intuitive and covers all the major social media content types so you don't have to worry about the sizing of images or fiddling with pixels. It has in-app purchases that you can unlock but even the free version is great. You can create your own original content or use their templates. I would recommend this for any beginner starting out.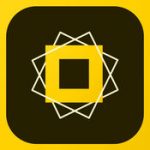 I started using this about 3 months ago and I LOVE IT… it's more sophisticated than Font Candy, it also assists you creating video and giph images that make your Instagram more dynamic. The finished result is audio and visual content that is brand specific, polished, and imaginative. It combines photographs, graphics, videos and sounds to create eye catching Instagram, Facebook, Twitter, Snapchat and even Insta-stories graphics. I made the plunge to pay for this app instead of just downloading for free. And, if you have Adobe Creative Cloud you can get even more out of this app.

There is another app that I downloaded at the same time as Adobe Spark Post called Flyr – Social Video Studio – FlyrTV, Inc. but it was so complicated, and totally unintuitive that I gave up trying to figure out how to use. But, if you have more patience and more logic than I, you might get along fine with it.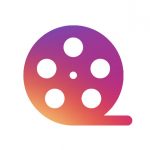 CutStory – LLC Sport Star Management
Do you ever wonder how people do these mega long insta-stories on Instagram without seeming to draw breath? It's thanks to this little app. The app takes a video that you've already pre-shot and cuts it up according to the social media platform you want to share it on. Simples. You can then automatically upload to whichever platform you want to use it on. It covers Instagram, Facebook, Whatsapp and VK.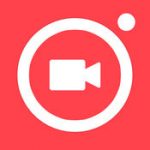 Record it! :: Screen Capture – DIGISET LLC
This app is a bit specialised! It's essentially a video screen shot that you can use on your mobile phone. Bloggers and website reviewers use it to for explainer videos or highlighting new content on websites. But, it can also be used to guide users around digital forms, online forums etc. A really smart, forward thinking piece of tech for the video age in Social Media.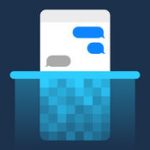 Tailor – Screenshot Stitching – Foundry 63
Again, this is something for the web designers and bloggers out there. We don't call front pages of website "home pages" anymore. Instead, it's just called the front page. This app is brilliant for "stitching" together screen shots of front pages, message convos, look-books to create one large image. Particularly useful if you are creating a media kit or PR kit for your blog or website.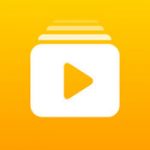 ImgPlay – GIF Maker – ImgBase, Inc.
This app is tonnes of fun! It turns Live pictures from your iPhone into Gifs that you can upload to social media. You can also turn the gifs into memes by adding text or background audio. If you've been using gifs on Facebook you'll know that sometimes your Facebook page doesn't cooperate with the gifs you want to upload. You can use this app to turn them into videos or moving images instead of Gifs and upload them instead.
SaveSave
SaveSave
SaveSave
SaveSave
SaveSave
SaveSave
SaveSave
SaveSaveSaveSave