So, where do you buy a pint of milk in Sweden? I remember walking into a supermarket for the first time when I arrived in Sweden and being totally stumped. It wasn't so much the differences in products or different names of products but just the crystalising of the culture shock I was experiencing, as a whole. I'd been to supermarkets in Sweden loads of times before moving to Sweden but on those occassions it had always been accompanied by a sense of intrigue. In those instances I'd been going to the supermarket on holiday and it was an adventure! Now, I was hit by the overwhelming feeling of, "this is it, from now on". I was embedded in foreign produce.
Mattias was determined to find the supermarket that offered the most value for money, we tried every supermarket that was available to us locally. Being cautious of the fact that food in Sweden is twice as expensive as most European and North American countries, we wanted to play it smart. Nevertheless, it became apparent that there was just too much choice. Not having a car was a big factor, too. Similar to many countries around the world, a lot of the supermarket chains rely on large scale, out of city, warehouse style shops, a bit like Walmart, Tesco or Coles in Australia. However, the most well-known supermarket in Sweden is ICA (prounced 'eee-ka' and not to be confused with Ikea).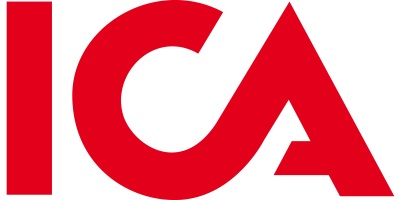 ICA would be the equivalent of Sainsbury's or Tesco/Walmart. It uses both small 'local' community stores as well as the large scale market type stores on the city outskirts. They focus on food, health, clothing and homeware. ICA Gruppen also owns a bank, real estate division, the pharmacy chain Apotek Hjärtat and the Hemtex soft furnishings chain. Similar to many supermarket chains the world over, ICA's popularity is founded on the basis of having as many stores as possible and to have them as widely available as possible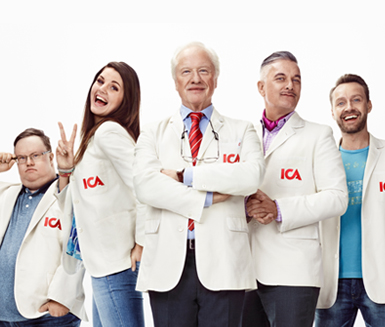 They also have really funny adverts, well, I think they're funny. In fact, there is a whole storyline based around the adverts featuring a cast of 4 'ICA employees'. Now, ICA has become more familiar to me than some of the supermarkets at home. Funny how short a period of time it takes for you to assimilate in some situations!
The second most common supermarket in Sweden is Coop or you might know it as Co-Op. It's owned by Kooperative Förbundet. Similar to ICA, there are several sizes of stores throughout Sweden from smaller 'local' stores to large 'hypermarkets'. Coop pride themselves on putting the environment and health (ekologist) food at the forefront of their marketing. Their aim is to make organic food as accessible as possible for everyone. Lowering prices on organic produce and raising awareness to the benefits of eating organic food.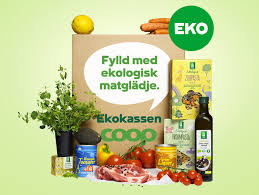 Similarly to ICA, Coop also offers banking services and a membership scheme which offers brilliant loyalty schemes and members only offers to events and activities across Sweden. The membership scheme is also linked to the Nordic Choice hotel chain offering members up to 15% off on certain dates. Coop also offers home delivery. And, if you shop instore you can enquire about free home delivery.
I couldn't say which offers better value for money and, to be honest, this is purely my own thoughts. There are dozens of other supermarkets throughout Sweden and convenience stores, too. My advice, just walk in. Don't be intimated by it. Also, unlike some of the stereotypes put out there about the staff in supermarkets, the staff are multi-lingual, incredibly helpful and very used to dealing with newbies to Sweden. I've never had a bad experience in any supermarket store.
Here is a quick list of some of the other supermarkets and convenience stores in Sweden:
Pressbyrån – convenience store