Mothercare is an institution for many people, all over the world. It has a global presence in all four corners of the globe apart from Scandinavia…weirdly. Mothercare also owns the Early Learning Centre, another institution in early years products and toys. So, what's the equivalent in Sweden?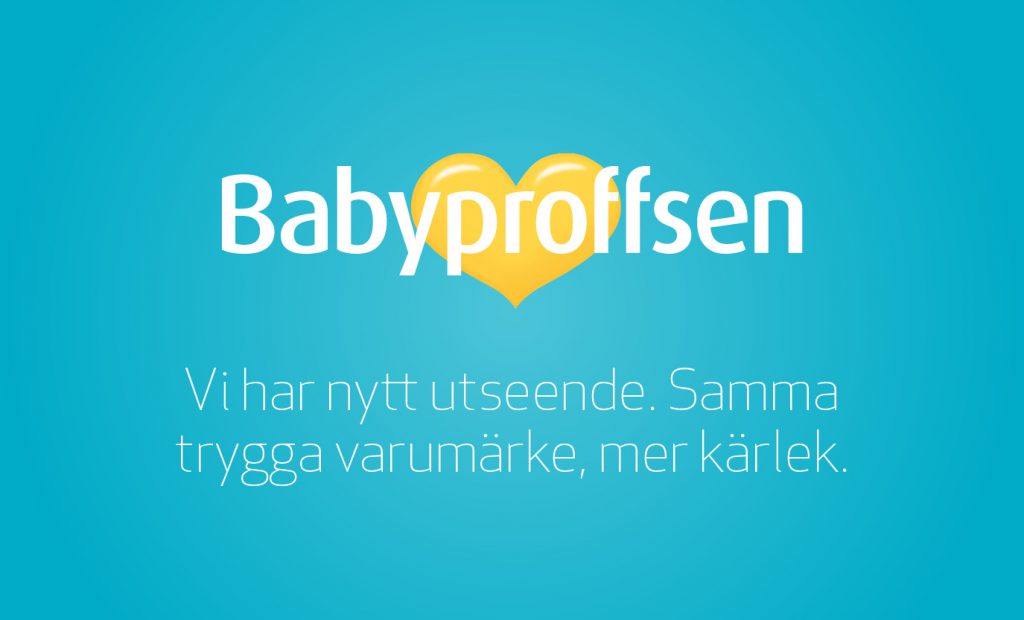 The answer is there are several, mostly with an online presence, but there are two which stand out because of their physical stores. The largest of those two is called Babyproffsen. They have physical stores all over Sweden and an online presence which does home delivery. Not only do they sell EVERYTHING you would ever want for bringing a baby home from the hospital they offer a number of guides. You an download a 'how buying your stroller', car-seat guides, information about caring for sick kids and checklists for your hospital bag, bringing baby home, and first 6 weeks of baby's life.
The second of the two, and my favourite, is Big Baby. They only have three physical stores around Stockholm; Häggvik, Sickla and Kungens Kurva. There online store delivers nationwide and there tagline is 'Sweden's leading baby web store and the prices in store match those online'. Personally, I think that Big Baby's prices are far more competitive than Babyproffsen.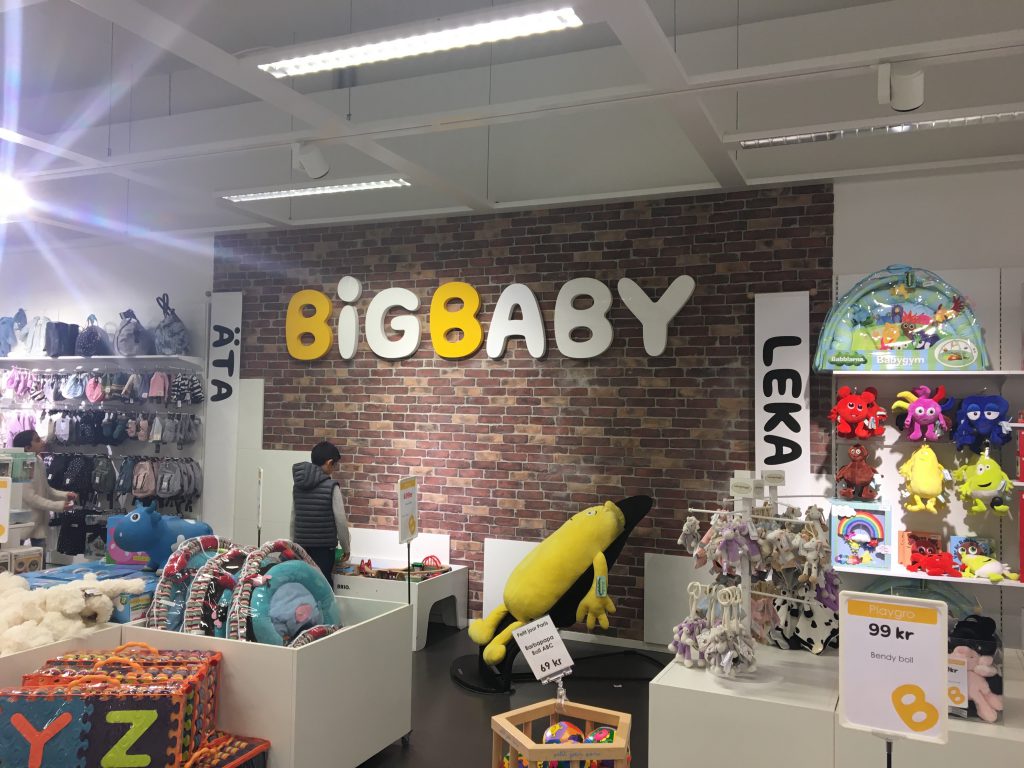 I've always thought baby stores are great for testing out equipment, buggies, car-seats, nursery furniture. Personally, I'm yet to purchase any big ticket items from them because you can easily find them for less money, online. Nevertheless, sometimes you can't wait for mister postman to deliver on time!
We live almost right next door to Big Baby, perhaps that's why it is our favourite but there is a Babyproffsen on the opposite of the road, ha! One of our Instagram followers was looking for BOOB Design mamawear and I was happy to point her in the direction of Big Baby.
I won't go into details about what the stores brands or stock is but, safe to say, they have it all! And, most of them are brands that you will recognise.
If you're a bargain hunter and willing to wait for your purchases, or prefer to buy online there are TONNES of online web shops dedicated to all things BABEH. Quick TIP! If you sign up to the online stores newsletters you'll get access to some brilliant discounts and first dibs on sales and offers:
Of course, this list is by no means at an end. There are hundreds of smaller boutique stores and online web shops which are based in Stockholm and around Sweden. Check out our 'Baby Brands in Scandi-lands' page for links to some of the most sought after clothing, toy and designer brands.