In collaboration with STAGES academy for theatre and dance, Littlebearabroad would like to introduce our new dance programme, Tiny Dancers, designed for kids between the ages of 2-6 years. Learning about rhythm, keeping beat, expressive movement and collective training in a fun, informal setting.
This programme has been created by STAGES creative director, Amanda Cox.
My Love for dance started when I was just 2 years old. My parents enrolled me onto a Ballet class in the local church and for me there was no going back!


I danced every weekend until I was accepted into the Silvia Young Dance School, age 8, and continued there until I had the privilege of being accepted into the globally prestigious performing arts school: Italia Conti (London) where I studied dance, acting and music until I graduated at the age of 15.


Since then I have performed in West End shows such as Billy Elliot and Grease. I have choreographed for TV and music video productions, and managed dance squads for sports clubs such as West Ham, Manchester United and The Saracens.


In 2010 after having my first child, I decided to teach dance and since have run 2 successful Dance/ Performing arts Academies in the UK.
I believe dance should be a tool for self expression, creativity and fun!

Amanda Cox – Creative Director of STAGES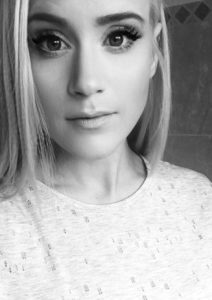 ---
About the group classes:
Happy Feet (2-3 years, with parents) – August 2020 (week #36)
Happy Feet (2-3 years) parent and child classes are designed to help your baby/toddler enhance their coordination and rhythm.

With the use of nursery rhymes, family favourite songs and materials such as hoops, ribbons and instruments, you'll have lots of fun together whilst nurturing your little ones natural love for movement.
Parent and child classes are a great way to set aside time to bond with your child while doing activities that you might otherwise not have the chance to do. Happy Feet classes will engage you and your child in critical skill building and good old fashioned fun. You and your child will have a great time while he or she develops social and cognitive behaviour.
**Please note** booking opportunities will be available soon.
---
Tippy Toes (4-6 years, without parents) – August 2020 (week #36)
This weekly class for 4-6 year olds incorporates movement, music, improvisation, and basic dance steps to teach students the fundamentals of dance while developing their imagination. It is an excellent introduction for the future study of dance techniques, but for now its all about having fun!
Over the weeks your little one will learn an array of dance styles including ballet, modern, jazz, street and salsa, in a friendly, warm and engaging dance environment.
**Please note** booking opportunities will be available soon.