It is a bold statement, but creativity is said to be one of the most needed characteristics for future adults to be successful. The more the world is run by machines and technology, the higher the need for creative thinking and abilities to think outside the box.
In the real world few questions have one right answer, few problems have one right solution; that´s why creativity is crucial to success in the real world.
Peter Gray, Ph.D, research professor at Boston College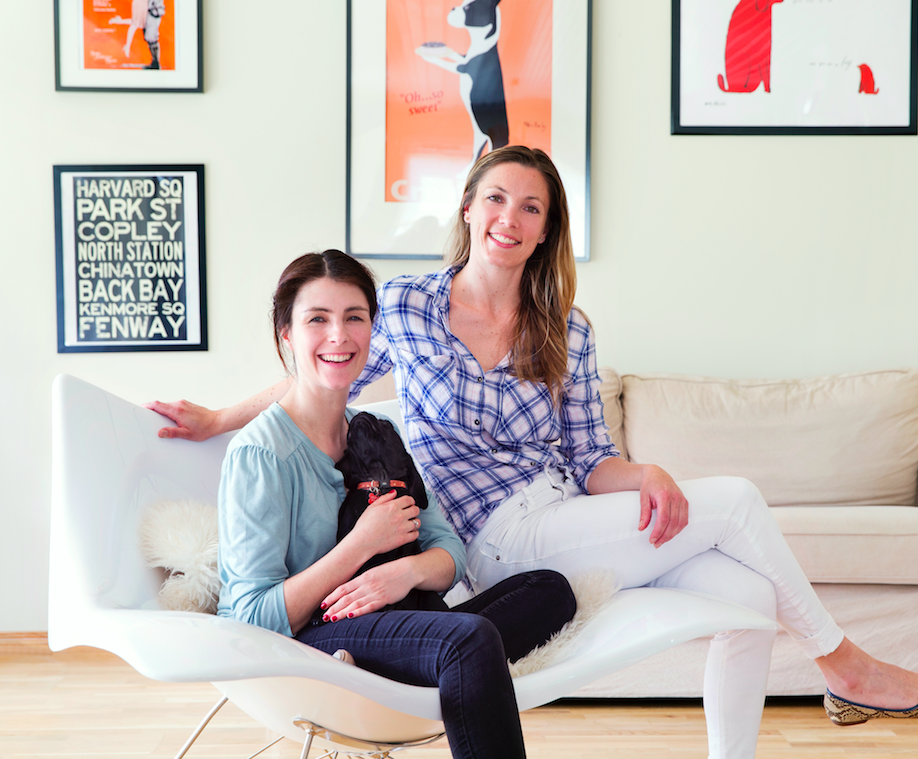 A lot of parents find creativity difficult, and even intimidating, making the threshold for even getting started on something very high.
That is exactly why Kreakid was founded by two playful mums from Norway. With Kreakid you receive a box each month that is full of everything you need, to do two fun projects and one interesting experiment with the kids. The box is made to fit ages 3 – 8, both boys and girls.
Our goal is to make creativity easy and fun so that everybody can be sure to have some happy moments together with their kids, says Alexandra, the co-founder of Kreakid.
Every box is made up around a new theme that kids like, for example super heroes, funny birds, outer space and the secret life of bees. The children have had so much fun making all these projects; who wouldn´t be excited about making birdseed cupcakes, balancing cork-superheroes, decorating their own t-shirt or building a bee-hotel?
The TV and Ipad takes up too much of our kids time, says Mira, the other co-founder. With Kreakid it is easy for all parents to activate the kids with something that is fun and that at the same time develop the children´s skills and knowledge.
At the Kreakid Facebook page and Kreakid Instagram feed you will find posts about next months box, fun Do it Yourself´s, inspiration and competitions. Come find us and get ready to be inspired!
DIY home project: Colourful Butterflies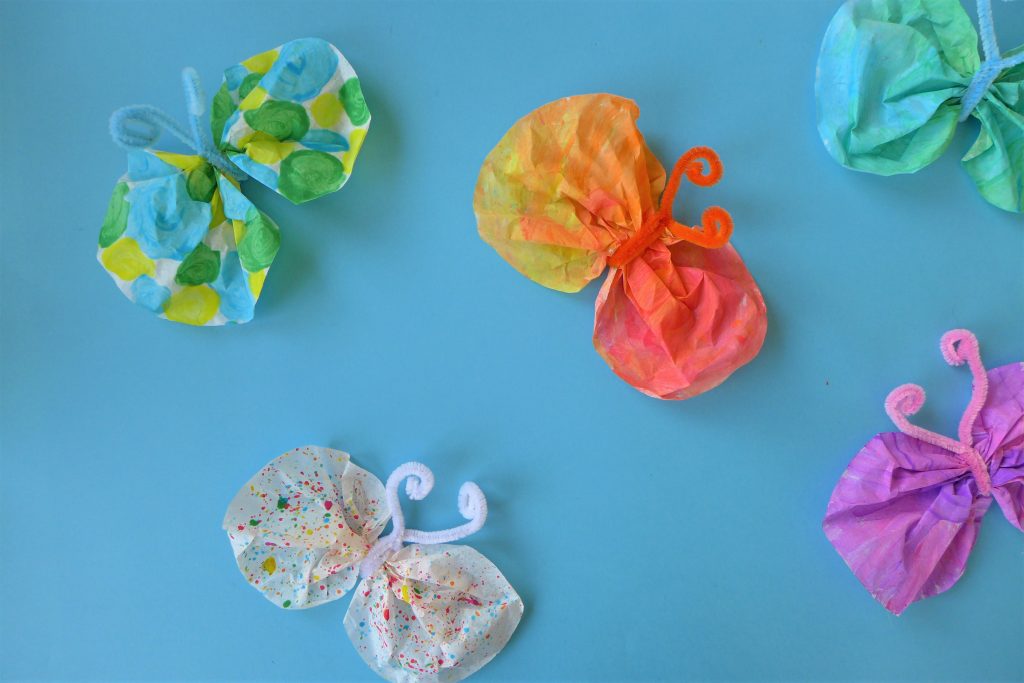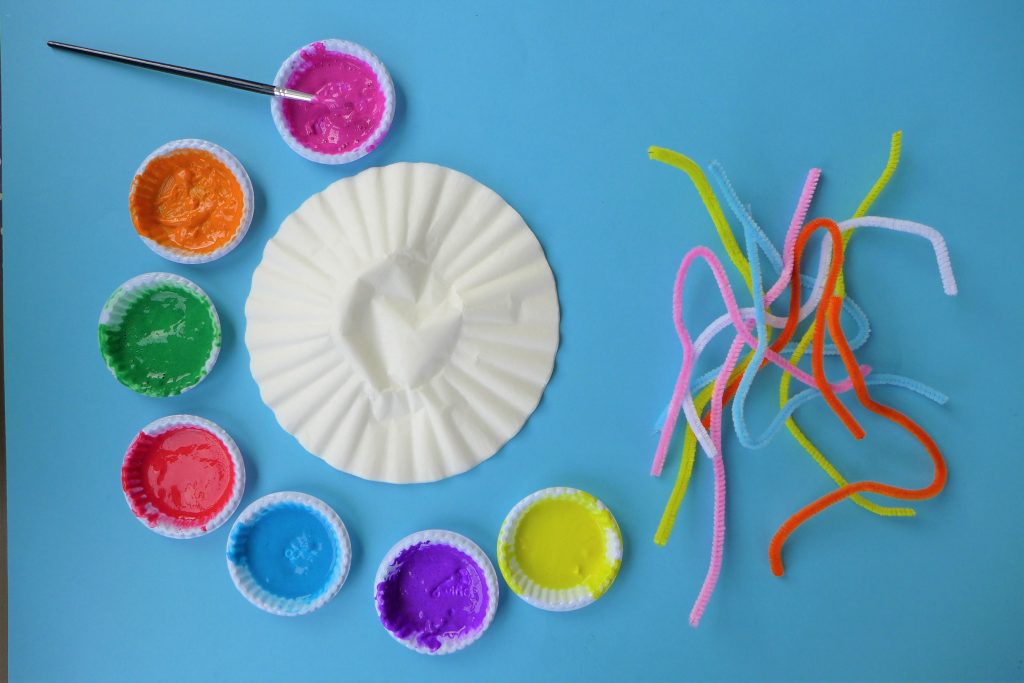 Suitable from 3 years and over
This is what you'll need for the project:
Large coffee filters
Water based paint
Paint brush
Pipe cleaners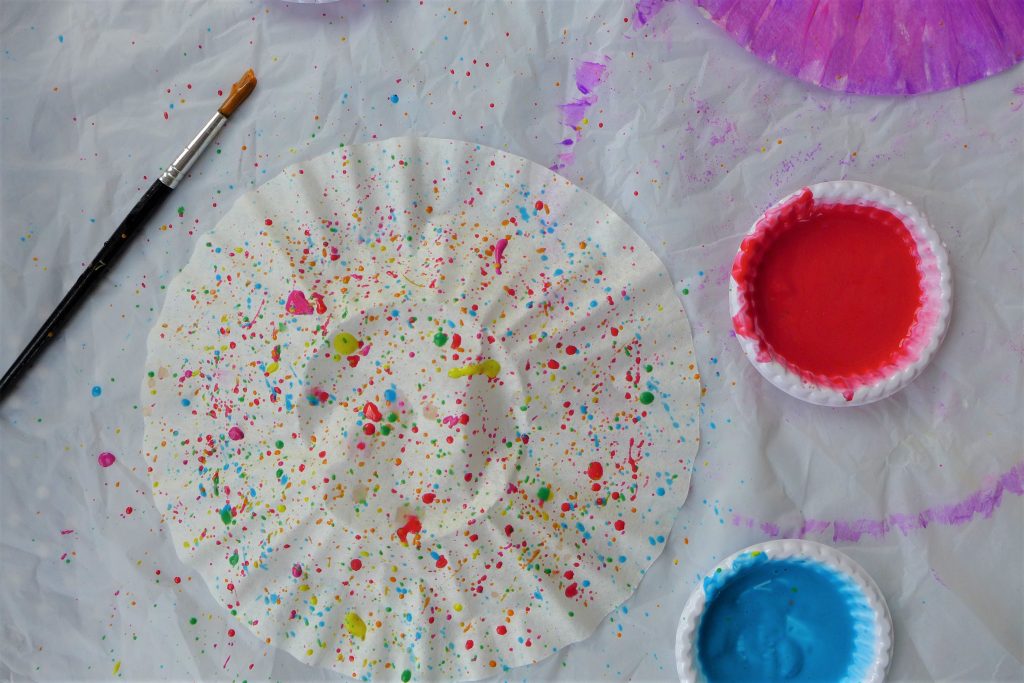 This is how you will build the butterflies:
Cover your working area and clothes in order to not spill paint
Paint each filter in your desired colour, and make sure it dries completely, it usually takes one hour. Each filter will be one butterfly
To make two wings, crunch the filter in the middle, and wrap the pipe cleaner around it. Curl up the ends of the pipe cleaner to make the feelers.
Ta-daa!
A pretty little butterfly to decorate with or to give someone as a present. Or, why not hang them in front of a window with some invisible string. Floating, colourful butterflies.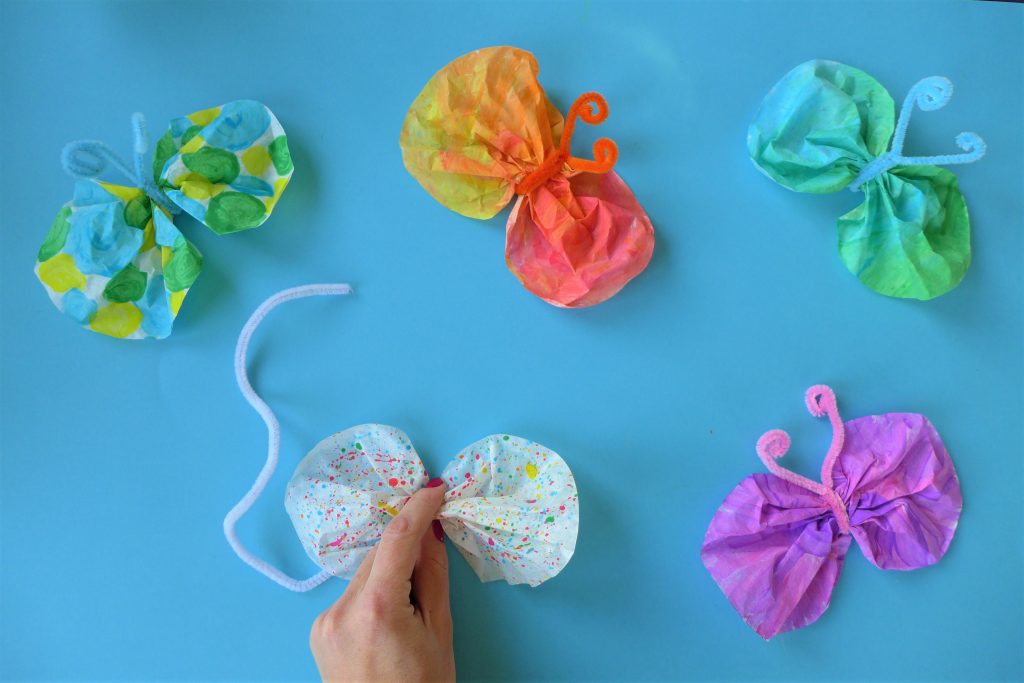 SaveSave
SaveSave