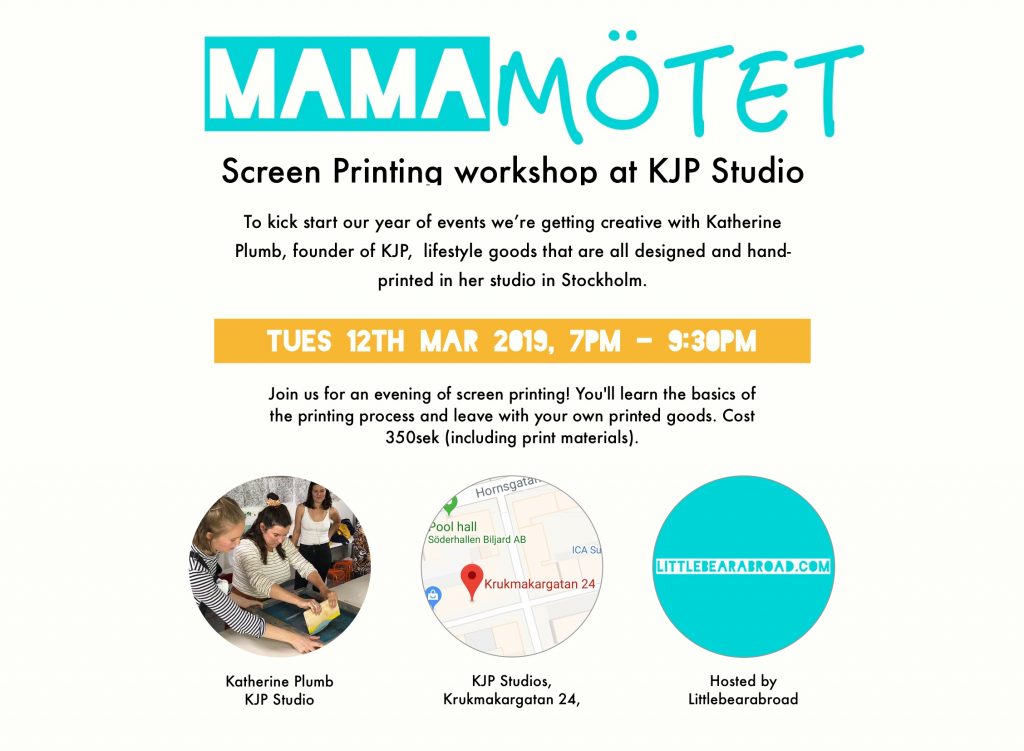 Thanks to the slow living and hand produced, 'one of a kind', life style goods craze, screen printing has become a popular method of textile design and printing. Join us for an evening with Katherine J Plumb, screen printer, textile designer and graphic artist, to learn the basics of screen printing. You'll get a chance to try design your own stencil and try out the printing process. Plus, you'll get to leave with your own printed tote bag of your design.
The workshop lasts 2 hours with drinks and nibbles. It will start with a short demonstration from Katherine and the group split into two groups of 10.
Cost: 350sek and includes materials and 'refreshments'.
When: Tues 12th March 2019, 19:00 – 22:00
Where: Krukmakargatan 24, (yes, it looks like a garage but the studio is inside, there will be signage).
What to wear: don't wear your best linen whites… it could get messy using the printing inks.
Info: All the print pastes and products used by Katherine are water based and eco-friendly, and the totes are organic cotton.
Places are limited to 15, you can purchase your ticket via, here (Available from 18:00 on Sunday 3rd March).
Look forward to seeing you!