Weds 12:00, LBA Studios, Roslagsgatan 57, 113 54, Stockholm –
Teaching you how to connect with your core and be strong for life, post partum.
In this 10 session program we will:
Teach you simple and effective exercises to connect with your core.

Show you easy and essential exercises that will help you to be strong for life with kids (and life beyond kids).

Make sure your form / technique is good so that your workouts are effective as possible.

Give you the space to do what you can when you can without the pressure of having to do it all.

Get in a good effective functional training workout with other mums.
Things to bring with you:
Water bottle

Towel

Your baby (although not essential)

Anything your baby needs

We recommend barefoot training (socks if it's cold), however if you do need shoes, please soft non marking, indoor shoes.
Things you need to know:
You must be at least 8 weeks postpartum.

You must be cleared by your doctor or midwife for exercise

Jo will ask you about your pregnancy and birth (and I want all the gory details) so that we can make sure you are getting the most out of your workouts and that you don't injure yourself.
You can join Strong Mammas 3 different ways:
Book the whole 10 week course – 1890 SEK
Book individual courses online – 218 SEK per session
Turn up on the day and pay at the door – 236 SEK per session
Refunds are not eligible for the individual courses booked online.
Book now the 10 week course now!
Book individual classes by date here!
About the Trainer – Jo Hall
Jo Has been working as a Personal Trainer for the past 18 years, and has developed a specialisation in functional training. Functional training focuses on strength, resistance and heart rate – combining cardio, weights and fitness.

After becoming a parent she realised the importance of helping women get back in contact with their bodies after birth and to teach them the importance of posture and effective training to maintain a strong body. And so #Strongmammas was born.

'To me functional training is the easiest way to get strong and stay strong.'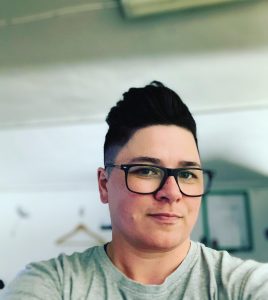 Jo is the CEO at Good to Go AB.
Massage Therapist, Coach and the Founder and Chief instructor of Mamori Budo