April 2020:
Our lives are forever changed from the impacts of the global pandemic. We are looking towards the future with timid yet determined eyes. The LBA team is planning and we have goals of creating a multi-national resource for international families looking for support and a ready-built system to create their new villages abroad. We just need to make it through the next few months.
Team LBA is still here, behind the scenes, doing our best to keep you informed and plan for future events and content for the international community in Stockholm. To keep our physical space secure and help us hit the ground running when we can open back up we're leaning on our community. We are focusing on YOU, the community; what you need, deserve, and want. To continue to do what we can for you we are asking for your help now.
We have a weekly goal of 5,800 SEK to ease the financial strain for the next 6 weeks*.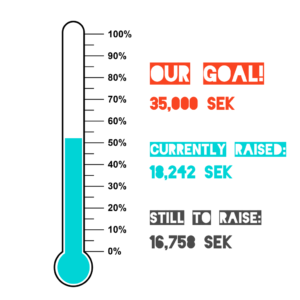 Here are the 4 easiest ways you can financially contribute to help us through the continued closure of the LBA studio.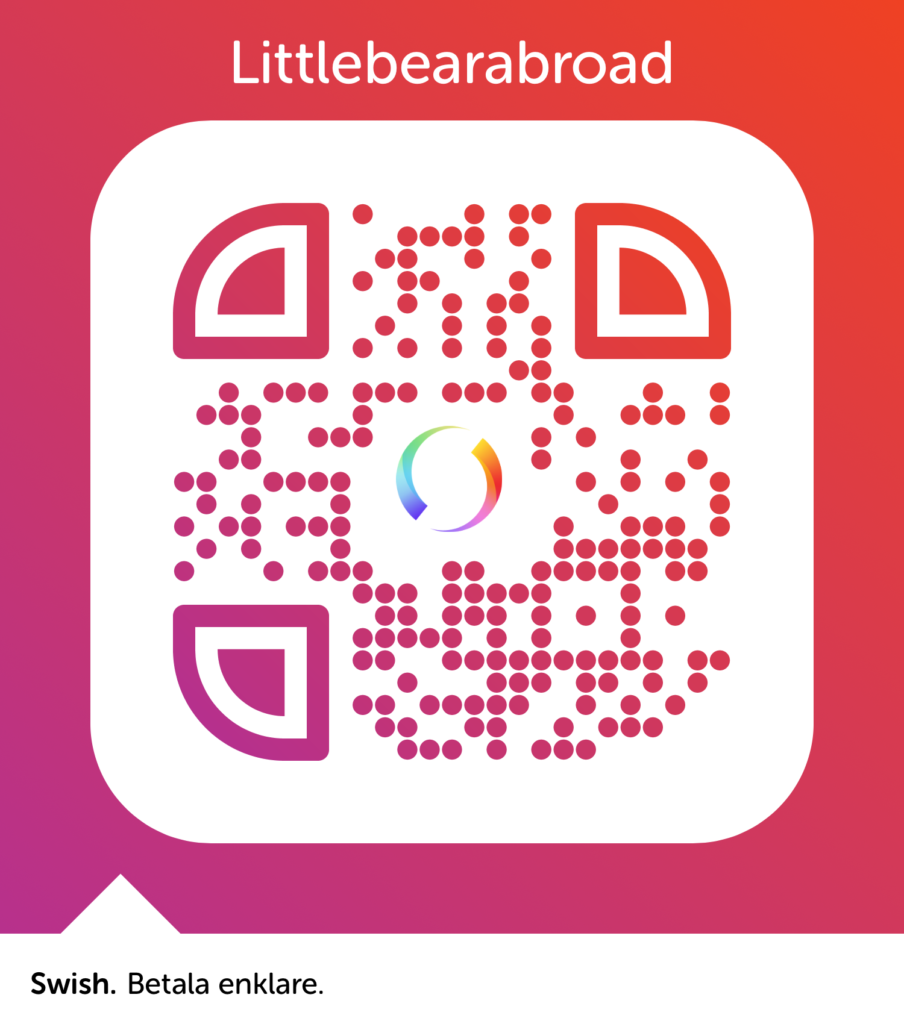 1. SWISH – Pay the same way as if you would be paying for playgroup via the Littlebearabroad SWISH account. Any amount is greatly appreciated.
The SWISH number is: 123 683 74 62
2. PayPal – Good ol' fashion PayPal. Don't have SWISH or would you prefer to pay by card? We got you. Set up a one-time donation or if you feel so inclined, monthly contributions which you can easily cancel when/if you desire.
The PayPal account info is: paypal.me/littlebearabroad Or hit the "donate" button below.
3. Patreon –A site that enables you to directly support "creatives/creators" work by setting up a monthly payment/subscription (in US dollars). It's easy and safe to set up the monthly payment and you can stop whenever you like. We have plans to grow our Patreon platform in the future, but focus is on creating a sustainable and safe way for obtaining financial support for now.
Follow this link to become a Littlebearabroad Patron: https://www.patreon.com/littlebearabroad
4. Littlebearabroad.com – Become a website sponsor by signing up for a monthly donation and get an AD free version of the website! Easy and safe, plus guaranteed to go straight to helping develop content and support of digital tools needed to keep Littlebearabroad going, especially during this time of "digital only".
Head to: https://littlebearabroad.com/become-a-sponsor-of-littlebearabroad/
Thank you
It is beyond words for us to accurately express how grateful we are for any and all support. We understand if you are not in a position to support LBA financially. Please engage with us on our social channels. We love to hear your thoughts, see your questions, read your support for one another, and learn things from you all! Continue to comment, like and share Littlebearaborad with others. It means the world to the team, and to our ability to make it through this crisis.

*This number may be a stretch, and we get that, but we're reaching for it nonetheless! We want to be sure we are being transparent, so you know where anything you donate is going. To be clear, none of us are currently earning an income from operating Littlebearabroad. Anything you donate now will be used to help re-establish the small nestegg we had before needing to refund course and event money back due to closing the studio. This is what we had planned on using to help establish LBA's official AB status, and help fund the operation of the LBA studio so we could work towards investor funding. We are asking for the community's help to build that back up so we can continue to be there for YOU!